The Blue Arsed Fly: On the road again!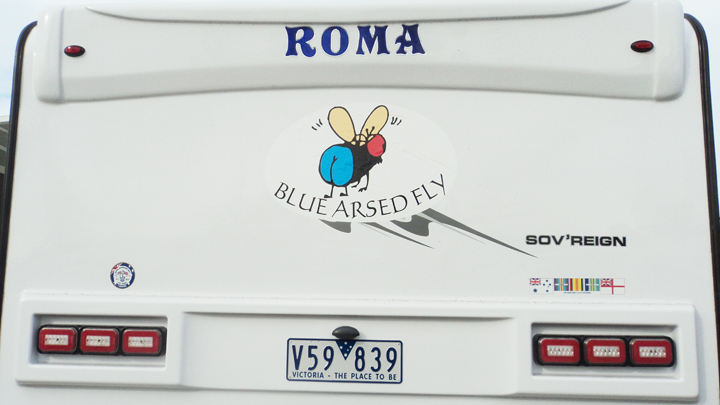 The Blue Arsed Fly is a wonderful grey nomad travel series by Bruce Hathaway. If you'd like to read his previous blog, you can find it here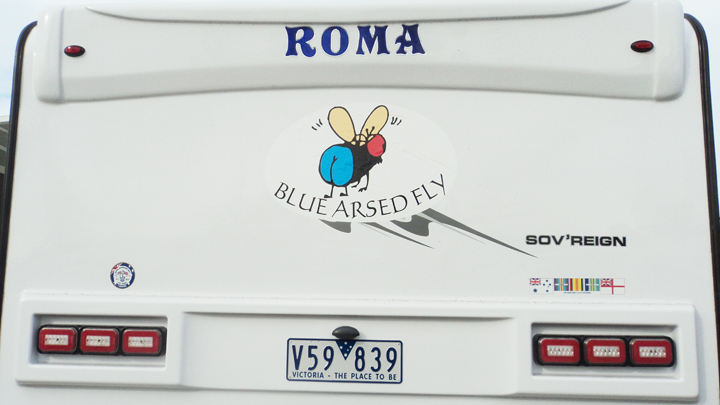 Well ladies and germs, no hear for a long time but now I'm back and we have a new van – a ROMA 21.5 ft full en-suite rig. We wanted a level shower unit, swivel chairs and a 3 way fridge, so there we were waiting like an expectant bride for delivery. It was late coming as we wanted to be away to Brisbane to get our electric lift put on the outside of the van to allow the missus access in and out of the van. We turn up, ready to take possession but there were a few teething problems: they still affix towel racks hand rails and secure the swivel chairs to the deck. We wait around for a couple of hours; no worries we can handle that!
Then that well-known bitch that has dogged our heels ever since we've had a van – fate – stuck her finger into the pie and I swear I hear the bitch cackling at me.
We're ready to go so I position tow ball under van hitch, wind down the jockey wheel to the end and the hitch on van was still two inches above the tow ball; the chassis of new the van is higher than the old one and won't go onto the ball. Bugger it, so scratching the bald pate and getting a few splinters, I ask Arthur what the hell can I do. Solution: buy a new hitch assembly for car. I rush around like a Blue Arsed Fly, buy one and I'm $300 poorer. Ah, but my friends the fun doesn't end there –next problem: the electric steps reach almost to the ground and have to be raised up. Finally, after three hours we are ready to take off and I must say the boys at ROMA did a stirling job. But the steps still have to be fixed so we take van around to chassis maker where I have to unhitch the van so they can take the step off and raise it higher and another hour is gone.
Ad. Article continues below.
But wait friends, there's more: because we now have a 3 way fridge there's another gnome waiting to give me the sh*ts, the car now needs an Anderson plug for car to keep fridge cool while driving – $250. The van did not come with TV (did on the others) so another $250…Hathaway luck strikes again. It's 5:30pm when we finally get home, but wait there's still more…we now live in a retirement village and one of the rules is no parking out the front of your villa with a caravan. Now I agree that people should obey the rules but only if they serve a useful purpose. I park out front, get mother in the unit and begin to put in those million and one things all grey nomads need. By the end the back is telling me I'm an idiot and "sit down, you bloody fool!". You guessed it: the van is moored outside the unit all night, to hell with that stupid rule.
Have you had a series of unfortunate problems occur on your trip? What happened and what did you do? Share your stories below!