The Birdsville Track: taking in the sights of the desert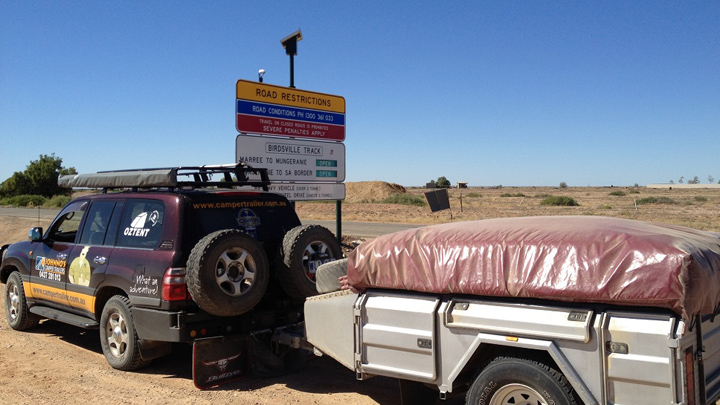 These are Scott's travel blogs from his travels around Australia with his mother. You can read his previous blog here
Last we were on this topic, Mum and I were just pulling into the junction town of Marree. I love Marree for a number of reasons; it's probably the largest reminder of the Old Ghan train line outside of Alice Springs. But the fact that you can wander around this small town and see the roads disappear into desert for a distance in numerous directions holds a certain appeal to me. It is a reminder that this was once a frontier town. The railhead from Adelaide finished here for many years. The Cameleers would load from here and proceed on towards the many outstations and eventually to Alice Springs!
I love the fact that there is a Lake Eyre Yacht club based in Maree! Water is a premium in this region – a yacht club!
Be prepared to spend some money if you need top ups of anything here. Due to my missing out on LPG at Lyndhurst I was a little short on fuel-carrying capacity should I encounter any other fuel mishap (I have seen others stuck when a remote servo was out of fuel for a few days). Needless to say, these were the 2 most expensive fuel containers I have ever purchased!
Ad. Article continues below.
We went to the general store for last minute food top up and filled with fuel. The store had been significantly revamped since my last visit; there's a nice little cafe there now (outback nice, that is). The 'latte challenge' continued successfully (remember Mum likes a daily 'sit down at a café' latte). We had a quick meander around the town centre and then lined up at the start of the Birdsville Track for the photo with the sign. We also aired down the tyres at this point; not heaps but enough. We were going to travel at a low speed to take in the sights anyway!
Sights? I hear you ask! Yes, sights! The small ones. Regular stops in the desert (to wander away from the track where it seems like nothing but a barren wasteland) will yield a myriad of surprises! Life abounds in the desert. You just need to slow down and look. It was great; it added a whole different dimension to the trip. Being an old mail and transport route, there are remnants scattered all the way up and down the track. This played into me and Mum's love of early settler history! It was great to share this passion in the field.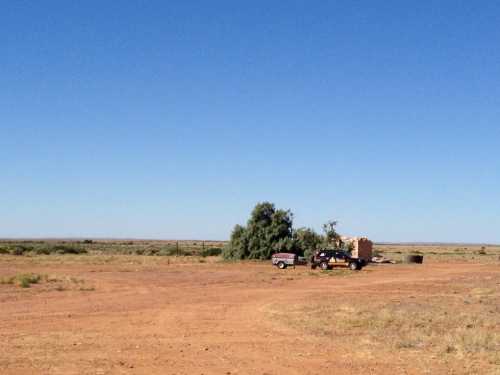 Driving past the ruins without stopping in for a look means you miss some amazing stories. This was once the site of a massive Date Palm Plantation. Can you imagine? Out here? No wonder it's not there anymore!
Ad. Article continues below.
This was to be the first long test of Mum's back on the bumpy stuff. The track itself varies in condition, surface, width and surrounding vegetation a surprising amount. But, to cover our travel options we would move slow, stop often and we had decided to stop for the night at the halfway point on the track. This was to be an adventure in itself. Where?
Patience, Grasshopper!
Camp in Comfort, Scottie B
When you travel, do you stop often to see if you can find something? Or, do you aim for the signposted points of interest? Tell us below!