The big problem that's dividing Australian neighbourhoods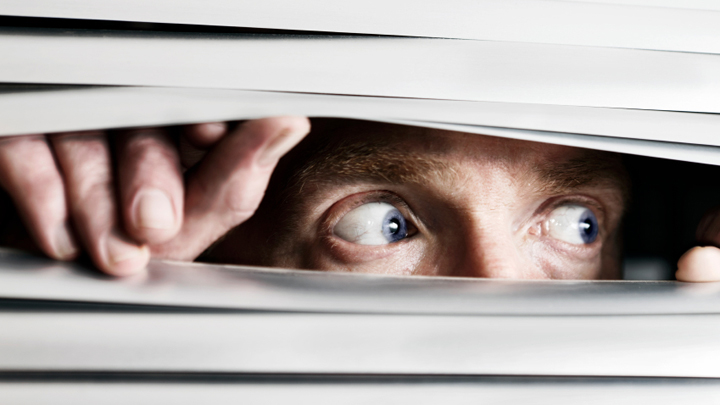 A record number of home owners have been having legal disputes with their neighbours over this big problem…have you?
The Legal Services Commission have revealed that there has been a 77 per cent increase in the last year of people seeking online advice on how to manage fencing feuds. That's right: fencing feuds
Across Australia, neighbours have been battling about their fences and their rights.
The Commission's fences web page had 45,714 page views in 2014/15, compared with 25,887 in 2013/14, the highest ranking of neighbourhood problems raised with the free service.
Ad. Article continues below.
So why is this happening? Experts say an increase in renovations, as well as splitting two large blocks into one, is to blame.
Chris Bounday, Commission manager of access services,  said fencing issues have always existed but the surge in queries was shocking.
"With property boundaries getting closer … we are seeing increased demand for our advice," he said.
"Sometimes it's in suburbs where there are large new property developments, but requests also come from more established areas in which blocks are being subdivided.
"We are a nation of renovators — and that can cause problems when it relates to property boundaries.
Ad. Article continues below.
"The demand for fencing advice is quite staggering and shows no sign of letting up".
Solicitor of the Central Community Legal Service, Alan Merritt, puts it down to neighbours just exercising their rights.
"Generally if someone is subdividing and developing and improving it should be their expense to put in new fences.
"If there is an existing fence that is OK it shouldn't mean the neighbour has to contribute to someone else's development. People often feel they have to contribute to a fence that they don't really need", he explained.
Ad. Article continues below.
The Daily Telegraph compiled some common questions about fencing laws. 
Which side should railings be?
There is no law stating which side of the fence the railings should be.
Do I have to seek my neighbour's agreement if I decide to pay the full cost — or undertake all the work — on my own?
Yes. Even if you pay the cost you should still get their permission. A court may order a person who removes a fence without permission to restore the original fence or alter the new fence if it does not suit the neighbour.
Ad. Article continues below.
What are the powers of entry onto a neighbour's property for the purpose of building or fixing a fence?
You cannot go onto your neighbour's land without legal authority. If they refuse permission and you have followed the procedure under the Fences Act or have a court order, you can obtain a legal right to enter their land by giving two days' written notice.
Do I need council approval for a fence?
As a general rule, you need council approval to build a fence higher than 2.1 metres, a masonry fence higher than 1 metre, or a fence more than 1 metre in height within 6 metres of a road intersection.
Tell us, have you ever had a dispute about a fence? What happened?