The big change coming to cruises... and not everyone's happy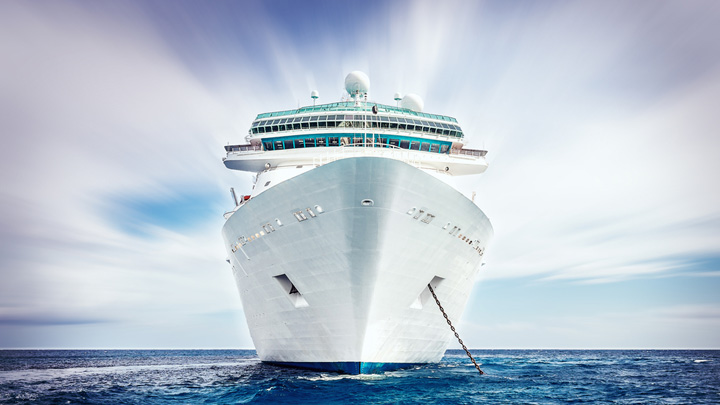 Do you love cruising? This crucial part of the experience that many look forward to is on its way out.
Cruise ship dining rooms are known for the variety of food on offer, and for the famous bain-marie style dishes. Not anymore, says P&O, with the announcement that the Pacific Jewel's refurbishment did not include the bain-marie.
Deck 12 is now called The Pantry – a chic beach house-style room, which is essentially home to eight different restaurants, reports Flight Centre. The traditional smorgasbord has gone, with an international food-hall in its place, which burgers, pizzas, tacos, curries, salads and stir fries on offer.
But what about breakfast!? Apparently, your eggs will be made to order.
Also, there's a change to how you dine in the main hang-outs of the ship, with round tables ditched for ocean-view high tables, lounge chairs, padded booth spaces and a new outdoor area.
Ad. Article continues below.
Many cruisers know that long lines at lunch time can be a bore, so doing away with the buffet will mean you can take a seat while your meal is prepared.
"Eating habits in Australia have changed dramatically. We really wanted to reflect modern Australian tastes," said Uwe Stiefel, P&O's executive chef.
"We have introduced a host of new ingredients and dishes from South Africa, India, Mayalsia and Mexico.
"Basically, opening the Pantry means we have launched eight new restaurants overnight."
P&O's Pacific Aria and Pacific Eden have also ditched the bain-marie and travellers last month reported they missed the casual dining option.
Ad. Article continues below.
One passenger wrote on the P&O Cruises Facebook page, asking "Has anyone heard if the Pantry is any good? I used to like the buffet and I hope the Pantry can compare favourably".
Comments ranged from "It's woeful… I couldn't eat the food" to "I preferred the Pantry on Pacific Eden to the Plantation buffet layout on earlier P&O cruises. It takes a little bit of adjustment though. One plus is that the food is served, so you don't have to handle tongs that have been used by others that didn't sanitise their hands". Another commenter raved about the new style, "The Pantry on the Jewel is great. We were on her just after the refit. I thought the Pantry is so much better than the buffet. The food is better than the old buffet, and more hygienic. The food is the same at each station each day, that is the point. It's like a food court. We loved it". 
The verdict is still out on whether the bain-marie was the better option. What do you think? Did you prefer the buffet? Or are you glad there's more meal options for cruisers?