The beauty of race day! A long standing tradition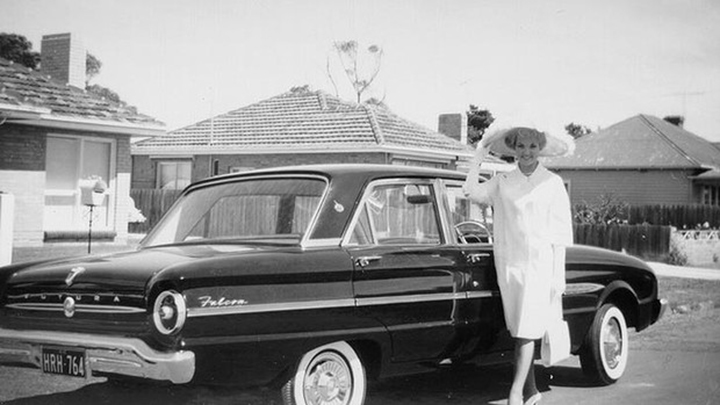 Fashions on the field are fun to watch, but how many of us take them seriously?  The Flemington Myer, Fashions on the Field have been cranking up, with glamorous women stepping out on display everywhere.  Dressing up for the races has become an institution…   Derby Day was a beauty and today is set to be a stunner, followed by Oakes Day later this week the final.  The prize for the woman who wins is frankly, enormous… and there are plenty of incremental prizes given along the way.  I want to know if you have ever "spent up" or put this much time and effort on a race day outfit?  Some media is saying that women are spending up to $40,000 on outfits and styling to enter the competition.
Have you ever seriously "dressed up for the races"?… I don't mean like I am today where I splurged on a new fascinator to accompany a pretty-but-old dress. I mean really dressed up… I remember it, many years ago my mum won the "best dressed" at a Melbourne Cup party at a glamorous Brisbane restaurant…  It wasn't Flemington, but I remember it as very special to her and I the younger admiring daughter.
Fashions on the Field competitions were introduced back in 1962 to  'woo more women to the races' during the Carnival. They captured everyone's imagination and set up a trend that changed Australian racing forever.  Women dress spectacularly for Flemington, and many other race days around Australia, making this marketing initiative one of the best a tier one department store could dream of sponsoring.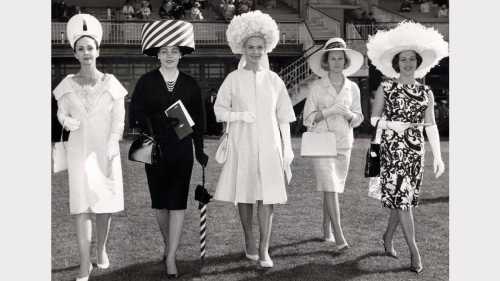 Myer Fashions on the Field is not just for the fashionable Women on the track but incorporates a number of competitions including:
And the prizes are nothing to shirk at!
Ad. Article continues below.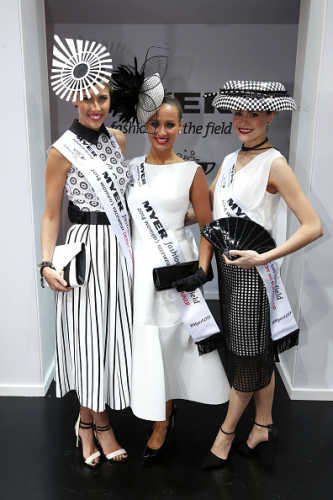 Derby Day finalists 2014The National women's winner gets:
Winner
Major Prize: A Lexus RX 270 for twelve months valued at $20,000
A trip for two to Hong Kong valued at $10,000
A meet and greet with Jennifer Hawkins
Myer Shopping Spree to the value of $6,000
A TCL TV package including 55" Smart 3D TV plus a 40" Full HD LED valued at $2,298
Longines Conquest Watch, valued at $3,175
Antler luggage to the value of $1,100
Hospitality for you and a guest in the Myer Fashions on the Field enclosure on AAMI Victoria Derby Day
Ad. Article continues below.
And the men's prize is not too bad either.
Judges are apparently tuned to the tiny flaws of badly pressed outfits or puckered seams.
Makes my pretty fascinator seem like a pretty poor effort…
Are you dressing up for the cup…?  Share your memories of Fashions on the field and how you participated over the years today.