The Australian Army makes a controversial recruitment decision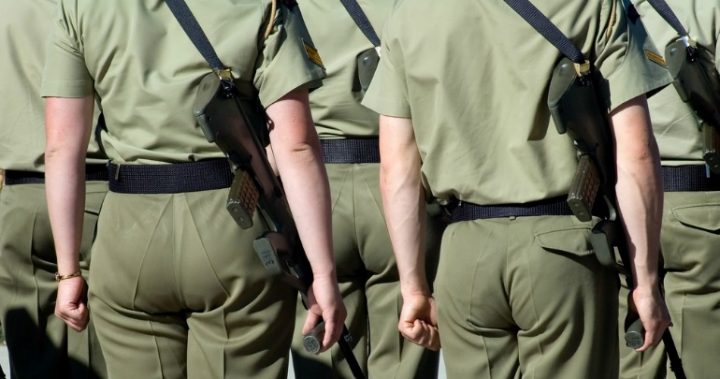 In news that's sure to rock a few boats, the Australian Army has employed a new recruitment tactic to get more women signing up to the service. 
The controversial move will see males banned from signing up for many army jobs, in a bid to increase the female ranks. 
The army is currently advertising jobs in 50 positions, but 35 of those roles, including front line armoured cavalry and combat engineer positions are open only to women, and The Daily Telegraph has reported that any Australian Defence Force recruiters who ignore the directives will be re-posted. 
Read more: A cafe is addressing the gender pay gap and men aren't liking it
Naturally, people are up in arms on social media about the move – men, mostly. 
Ad. Article continues below.
"Hope Australia doesn't get attacked on the ladies 'heavy' day," wrote one man on Twitter, suggesting that women with periods can't work. 
"Can't fight today got stomach cramps ffs!"
Another commented that recruitment should be merit based, saying that the Australian Army is "no place for political correctness".
Others thought that putting more women in Army roles will result in death. 
"How do they not realise that people will die as a result of this?"
Ad. Article continues below.
A "distressed" army recruitment officer told the Telegraph: "This is political correctness gone mad. I don't care if it is a man or a woman — I just want to get the best person for the job."
The Navy and Air Force have similar policies, with just one job out of 18 available over the next six months in the Navy open to males. 
At an International Women's Day speech in Canberra this year, Chief of Army Lieutenant General Angus Campbell spoke of his determination to increase the ranks of female recruits.
"We aspire to have 25 per cent representation of women in Army by 2025," he said. 
Despite the decision causing dissension, Campbell warned recruiters against defying his orders.
Ad. Article continues below.
A defence spokesperson told the Telegraph that candidates were carefully selected based on merit.  
"While Defence maintains targets to encourage greater participation of women, every candidate must meet the required standards," they said. 
"Successful candidates are selected based on merit and their capacity to do the work, not on their gender."
Do you think that after men ruling the roost for so long in the armed services, this is a great idea to level the playing field?