The Aussie Super Bowl ads Americans are loving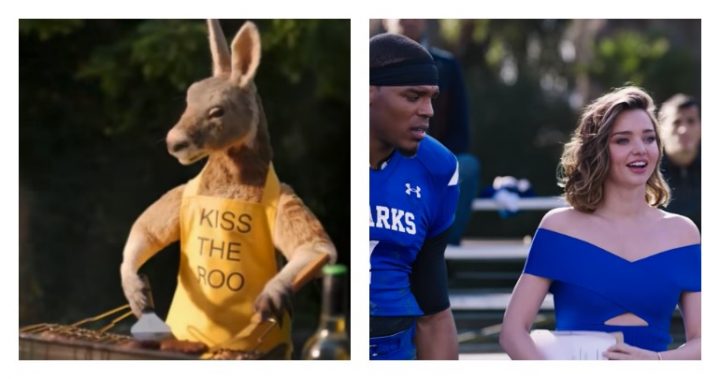 It's that time of year again… The American Super Bowl is here and everyone is going mad for the multi-million dollar advertisements that come with it.
Every year, in honour of the NFL Grand Final, companies spend millions making extravagant commercials to play throughout the game.
Since millions of people around the world tune in every year to watch the game, it's a viewing bonanza for advertisers trying to reach people.
This year, it's the Aussies who are taking the spotlight with two of our biggest exports appearing in the top spots.
Yellow Tail is showing off our Aussie wine with a video starring a DJing kangaroo and a bikini-clad babe on a beach.
Ad. Article continues below.
Next up is Aussie supermodel Mirander Kerr stole the show in her four-second cameo in a Buik commercial.
She only appears in the last part of the video, but is being promoted as the star of the ad in most promos online.
It seems to be all about the Aussies in America lately, with Malcolm Turnbull thrust into the spotlight over his phone call with Donald Trump and Nicole Kidman having her moment in the limelight thanks to her Oscar nominated role in the movie Lion.
What did you think of the ads? Do you think all this attention will bring more tourists to Australia?