The 58 year old Australian I truly admire...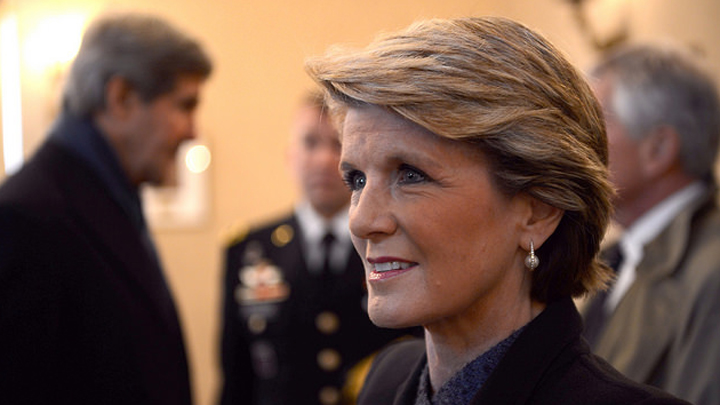 This week, Fairfax announced the findings of the latest newspoll regarding political party preference. The Liberal party still held majority support with 38% and the Labour party had 36% support. However what really caught my attention was that within the Liberal party, the statistics for the preferred leader had changed significantly since the last poll. Malcolm Turnbull is the preferred leader with 35% support, however Julie Bishop, our Foreign Minister, had found equal support alongside Tony Abbott, the current Prime Minister – both holding 20% support.
Although it seems silly, I hadn't really ever considered what it would be like for Australia to be lead by Julie Bishop. And when I did think about it, I realised that as an Australian woman, she is someone that I truly admire.
Why? Because last week, she did something that was incredibly brave that angered thousands of women everywhere. But to the women who want to find success in their own lives as their own people, she inspired them.
Last week, Julie Bishop stood in front of the National Press Club and told them all, "I am not a feminist". She said that while she recognised and understood the women's movement and the barriers it had faced, "feminist" is not a term that she finds particularly useful these days. She made it very clear that while she was a woman, she would not let her gender define herself, her opportunities, her role or her success. She said, "I am a female politician. I'm a female foreign minister… get over it".
While I was listening to talk back radio as I was driving home during the week, they were interviewing two media personalities about their perceptions and thoughts about the Foreign Minister. When asked about whether or not Julie Bishop has done much for the cause of women in Australia, the female journalist told us that she believes she hasn't done anything for women. Why? Because she hadn't fought for the cause of women.
Ad. Article continues below.
Now, I'm not looking for an argument, but I certainly do have one. For so many years, women in positions of responsibility have used their gender to champion them and increase their satisfaction and esteem in holding that role. They have acted as though they had defied nature by getting there too.
What Julie Bishop has done is prove to women of all ages everywhere, that you do not need to define or limit your perceived opportunities by your gender. You do not need to celebrate your successes like you were against all odds because you are a woman. Women have fought for equality for years and part of the reason, I believe, that we haven't had as much success as we'd like is because we've had this attitude. We haven't let ourselves succeed without tying our success or challenges to gender.
Julie Bishop is a woman who has succeeded on her own merit. She was born into a farming family, went to a well known high school and worked hard enough to be a prefect, a debating captain and one of the highest achievers of her year. She went to university and then she studied again at Harvard. From the day she went into politics, she has carried out her role to the best of her ability, and because of her hard work, she has often found success.
This 58-year-old woman doesn't seem to be at the peak of her career. She has worked hard, and the recent news polls suggest that perhaps before too long, she could be the leader of this country.
I admire Julie Bishop's strength and hard work. I also admire her for standing in front of that room and telling us all that she refuses to define herself or her career to gender, because she is one of the very few female politicians who has ever been that brave.
How would you feel if Julie Bishop was our Prime Minister?