THANK YOU: Let's honour the fallen police officers who lost their lives keeping our country safe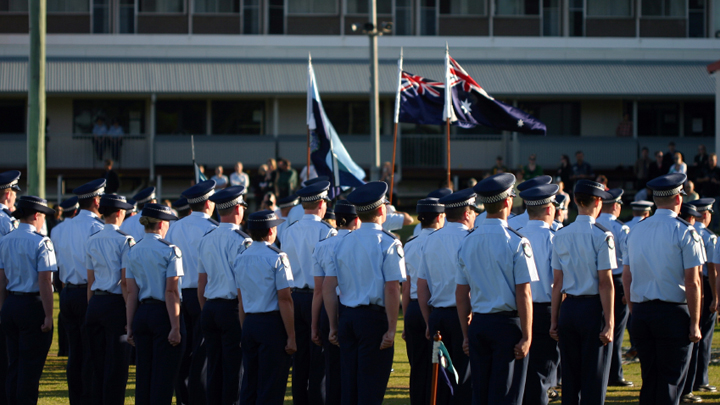 Today marks a solemn day on the national calendar, but also one we should honour. Police officers might get a bad rap from time to time, or be criticised for their force, but one thing we can often forget is those men and women on our streets, keeping our country safe, are just like you and I. They have families they want to keep safe too, but they put themselves on the line every day.
Ceremonies have been carried out across Australia today for National Police Remembrance Day to remember those who have been killed while on duty.
Thankfully, no police officers have died in the last 12 months but this year's focus is on five officers lost in Papua New Guinea and on past fallen colleagues, reports the ABC.
And the day is also not just about those who died whilst protecting citizens, but who were registered police officers who lost their lives while off-duty.
ACT Chief Police Officer Rudi Lammers told the ABC it was a day for reflection. "It is a day when we gather to remember, reflect and honour those officers who lost their lives in the line of duty.
Ad. Article continues below.
"We remember our past fallen colleagues, whose names are on the wall of remembrance, for the commitment and sacrifice they made.
"We support also our colleagues in the Royal Papua New Guinea Constabulary who have lost five officers in the last year".
The National Police Memorial, which honours all Australian police killed on duty since 1803, carries the names of 757 officers.
Let's take a moment today to remember police officers killed on duty in the last five years, plus all of those who have died over the history of the Australian Police Force:
2013 – Constable Casey Blain, Queensland
2012 – Detective Inspector Bryson Charles Anderson, New South Wales
2012 – Senior Constable David James Rixon, New South Wales
2011 – Detective Senior Constable Damian Leeding, Queensland
2011 – Senior Constable David John Hobden, Victoria
2010 – Detective Constable William Arthur George Crews, New South Wales
2010 – Sergeant Daniel Arthur Stiller, Queensland
Tell us today, what would you say to the Australian Police Force if you could? How have the police helped you in the past?