Terror prevention is new for us, but not for anyone else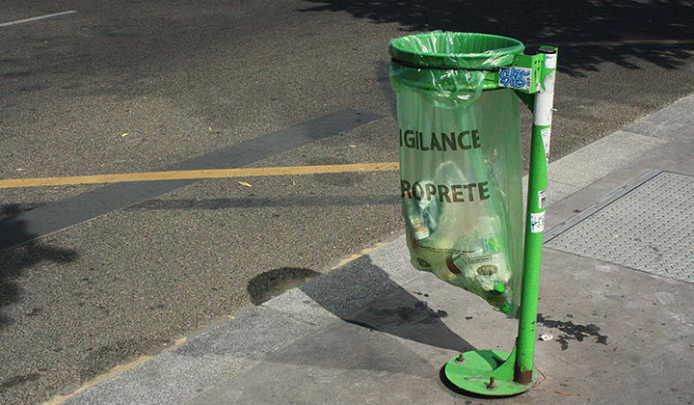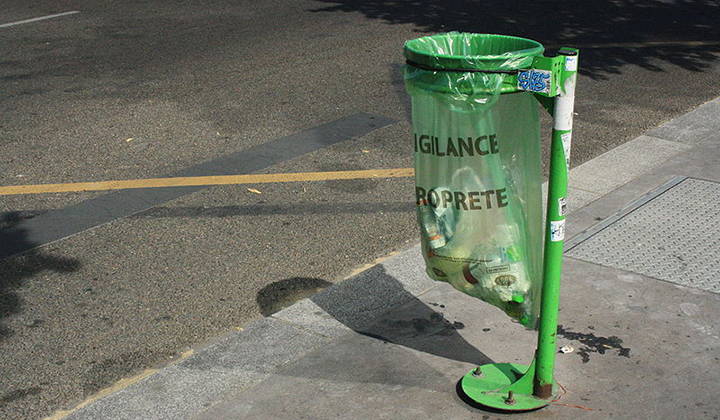 Bins in city streets and train stations have been welded shut yesterday across Australia as the terrorism threat became more extreme that it has ever been in our country.  I can't help but think we weren't really prepared for this in any way.  We didn't really understand what it means for be on High Alert as people I don't think. In addition to this, police have become more visible, security forces are a little more interested and signs are being put up on public transport urging people to be aware and alert.   Australians have been so insulated from this stuff from so long that many didn't even know this is how many people live, all the time.
Radio stations are discussing our newly welded bins like they are a grand novelty, but in reality, many countries in the world have lived with terrorism as a real threat for decades.  My first taste was as an innocent Aussie headed for my first backpacking journey in London and I had no idea that nasty terrorists were such a permeating fear in other corners of the world.  This was nearly 20 years ago but it is rather entertaining to reflect on now as we see our first terror concerns.
I left Australia on my first life-changing journey when I was just 21 years old.  Headed to London via Paris, my boyfriend and I were going to explore the world, invincible and fearless.
We got to Paris before the world showed us its first signs that it was bigger than us young innocent Aussies had imagined.  We walked through Charles De Gaulle Airport transferring to our gate to fly to London, a little late due to the delays on arrival from our prior flight, when security forces stopped us (and everyone headed to the same gate) and held us back from our destination.  They had cordoned off our gate, Gate 45, about 250 metres back.  We could see the plane, but no one could get to it.  And we were late.  At 21, with no spare money there was no way we could fathom affording to miss our flight so we panicked.  We had saved up for for six months to get to London, so we were affronted and scared we'd miss the flight (and naïve enough to thing it was a concern).
Ad. Article continues below.
But all we could do was wait behind the cordoned off line.  A bag had been found unattended near Gate 45, and an alert had been raised.  Any unattended baggage in this post IRA era was assumed to present a terror threat, even 20 years ago, so the bomb squad had been called, the section of the airport evacuated and the strategies for terrorism put into place.
Men in protective moulded suits on top of their SWOT gear moved in, complete with large pointy rifles.  At first they sent a robotic device in by remote control with a camera on it to take a look at the bag. It was rather entertaining to watch in hindsight.  Then, when the camera could only determine that it was indeed a bag of army-green ilk with no other major factors, they then moved to strategy two. The SWOT team set up their long range rifles on stands, moved all the waiting passengers barricades back another 50 metres then shot at the bag.  Everyone held their breath wondering if a section of airport was going to blow in front of us.
It didn't…
Bullets hit the bag from both sides as the bag was targeted by the gunshots. Several pairs of undies flew into the air from the force of the bullets as the bag ripped open. Clothes spilled out everywhere.  Some poor guy (probably an innocent and naïve Aussie like us) had left his bag at his gate and toddled off to go to the loo, saving himself the effort of lugging it with him.  He came back to his bag as the subject of a major terror-hunt.
It seems funny in hindsight, but it presented to us the very real fact that terrorism overseas has been feared for a long time.  In fact, when I went to Paris two years ago I was not really surprised to see that they have taken everything even more seriously and replaced street rubbish bins in the cities with clear plastic bags hung in metal rims.  There is no metal base on the bins nor structure around them to obscure people from seeing a bomb or unusual device, just see-through plastic bags.  It is not for visual impression either.  It is all in aid of terrorism avoidance.
Ad. Article continues below.
And in Japan where I visited last Christmas, there were no bins at all.  Nowhere in the train stations could we find somewhere to throw out a drink can or food wrapper, instead having to carry it with us for hours until we went home.  Clearly they too are afraid of terror of any kind, providing no repository for items to be hidden.
Funny thing is, despite my maturity, I don't know if I'd know what a bomb or concerning sight was if I tripped over it…  Would you?
Have you noticed changed to bins, trains, security forces, and other things in the last 48 hours since our terror threat was raised to HIGH?  Have you noticed things in other countries?