Tension high in London after two alarming events at tourist hotspots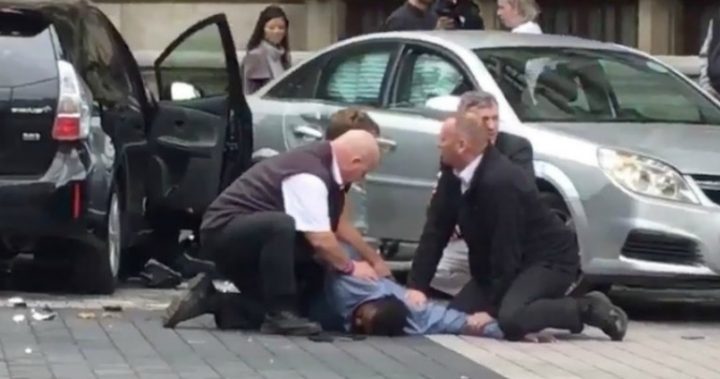 It's been a busy day for London police, who've been kept occupied by two alarming events at tourist hotspots.
Both have since been determined to be unrelated to terrorism, but caused worry in the English capital, where there's heightened sensitivity following a number of recent terror attacks.
A car mounted the pavement outside London's famous Natural History Museum in South Kensington in the afternoon, injuring 11 people, none of whom were seriously hurt.
It was similar to attacks on pedestrians on London Bridge in June and Westminster Bridge in March, in which Islamic terrorists killed a number of people walking near popular tourist locations by intentionally driving vehicles onto the footpath.
People believed to have been injured after a car ploughed into pedestrians outside London's Natural History Museum. pic.twitter.com/cPXBVj5M3H

— Stephen Brian Lowe (@SBrianLowe) October 7, 2017
Ad. Article continues below.
There were reports of pedestrians running out of the way before what appeared to be a security guard from the museum and some members of the public pinned the driver to the ground before police arrived.
However, Metropolitan Police said in a statement that although their inquiries continue, the incident outside the museum was being treated as a road traffic collision and was not terror-related.
London Mayor Sadiq Khan that visitors could be sure that the city's excellent attractions in the area would be open the following day as usual.
About three hours later, police arrested a woman after she was observed climbing the front gates of Buckingham Palace in what appeared to be an attempt to gain access to the royals' abode.
Ad. Article continues below.
Here is a better video. The crowd applauded her. pic.twitter.com/Yl1L5gi3lM

— Aidila Razak (@aidilarazak) October 7, 2017
The woman, who was thought to be in her 30s, was arrested on suspicion of trespass, and is being held at a London police station, but the Met said the incident was not being treated as terror-related.
The UK is currently under a "severe" level of threat of terror attack, according to the MI5 Security Service's rating system.
Have you visited London recently? Did you go to the fantastic Natural History Museum, or watch the changing of the guards at the palace?