Tennis star's embarrassing moment on live TV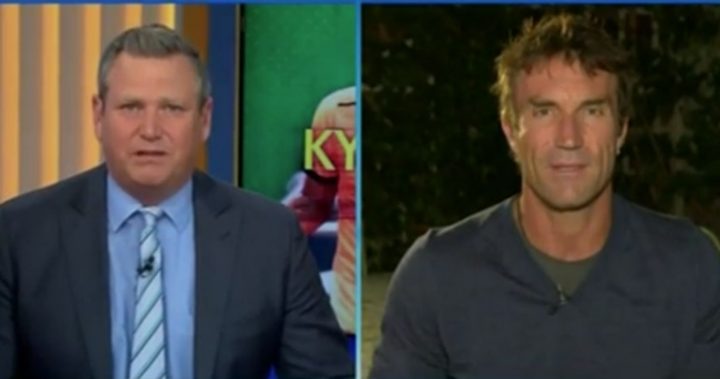 When Pat Cash appeared on the Today show this morning, he was meant to be talking about Nick Kyrgios' unprofessional behaviour.
If you missed the interview, you missed the moment the focus turned to his own behaviour.
During some technical difficulty in the live interview with Tim Gilbert, Cash became frustrated with the connection.
Without realising he was on air, the retired Aussie tennis star complained about not being able to hear the question before saying "oh s***".
He then suddenly realised the audience may be able to hear him and put his hand to mouth
Ad. Article continues below.
"Oh, excuse me, I hope you didn't hear that,'" Cash said.
The interview eventually was stopped because of ongoing technical issues.
Gilbert told viewers he would try to get back to Pat.
"We got the context of what he was saying," he said.
Ad. Article continues below.
Co-host Lisa Wilkinson saw the funny side.
"We certainly did! Meantime, he will be a star online, I have no doubt," she said.
While he might not have been able to get his point across on the Today show, Cash did share his view on radio.
On 3AW Mornings, he said he "wouldn't be surprised" if Nick Kyrgios walked away from Tennis.
Cash believes more should be done to support young players battling the mental strain of the sport.
Ad. Article continues below.
"It should be as mandatory as hitting forehands and doing stretching before and after a practice session – it really should be," he said.
"I've said this for a couple of years, I've talked to Tennis Australia about it and nothing's been done.
"Hopefully this highlights that something really needs to be done."
What do you think of Cash's moment on the Today show? Do you think he is right about Kyrgios?