Telstra announces they're cutting off the internet to 150,000 Australians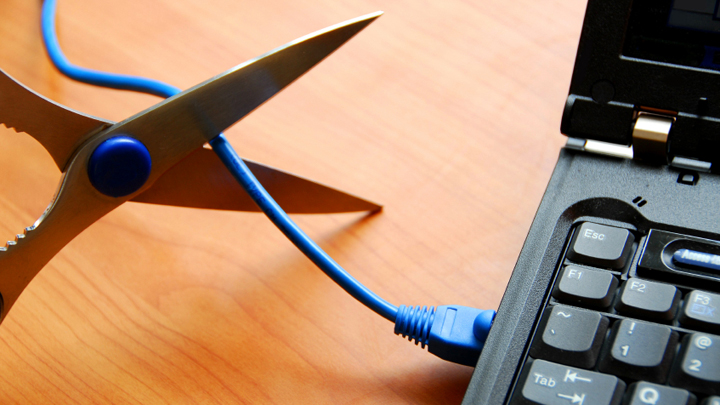 Around 150,000 Australians will be affected by Telstra's next measures to cut costs – particularly those who live rurally. Telstra has announced they will cut off internet services by December to those who are still on the superseded network.
It's been around 5-10 years since the majority of us have switched from dial-up internet, but there are many who still use the old and faithful, albeit outdated, system.
The familiar whirring and static of the dial-up connection will be a distant memory when Telstra retires the 25-year-old service, although luckily around 97 per cent of Australia can access fast internet at home and on our electronic devices,
Bill Birtles, co-founder of NetConnect Communications – one of the first Regional Internet Service Providers in Australia – told Business Insider that patchy broadband connections have meant some have had no option but to use dial-up internet over their phone lines.
"I think that in regional and rural areas there's very much a case of people (who) will hang onto technologies that are trusted and reliable for as long as they can before they move to anything else, unless it is proven that they work reliably," he said.
Ad. Article continues below.
"So in the transition between dial-up and ADSL we did find that there was a little bit of resistance from moving from what they knew to something that was different".
And this is a changing world, with more and more people needing unlimited usage packages to support their downloading habits – something dial-up could never compete with.
Any website with photos would not be able to downloaded over a dial-up service, let alone a video.
In contrast, at typical speeds over ADSL2+ it would take around two minutes to download a 150MB video.
All Telstra dial-up services will be eliminated by December but the telco will offer customers alternative means of internet access. For the meantime, iiNet said it will continue to offer dial-up connections to customers.
Tell us, do you know someone who will be affected by this? When was the last time you used dial-up?