Teen to be charged after racial attack on Brisbane train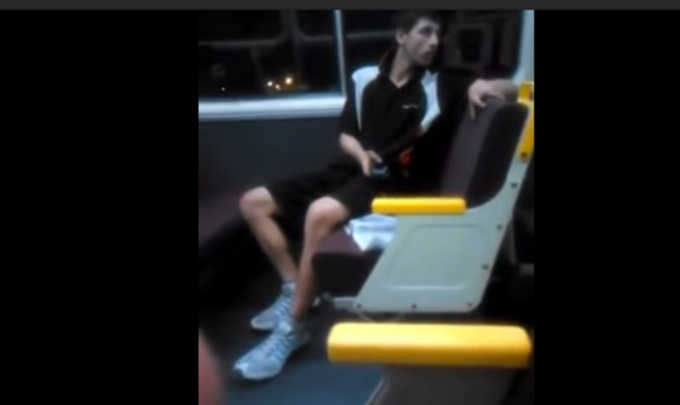 As we showed you yesterday, casual racism is still happening in our country, no less by a 17-year-old boy on a Brisbane train.
The young man launched into an explicit tirade towards a security guard who simply asked him to move his feet.
Today he will face court, as police will allege he is guilty of three assault charges, threatening violence and creating a nuisance. The buddy who filmed the whole incident won't get off scot free either, he will be going to court today as well.
We will know later today what their exact sentence is and if either men will spend any time behind bars…but for now it is just good to hear that something is being done about the abusive words that were said. Anyone who has watched the video will no doubt feel appalled by what they saw, including both Tony Abbott and Campbell Newman who voiced their opinions about the video and apologised to the security guard.
Prime Minister Tony Abbott labelled the rude youth's behaviour as 'deplorable'.
Ad. Article continues below.
Mr Abbott said he had been briefed about the incident, which he labelled as 'un-Australian', by Queensland Premier Campbell Newman.
'Just as I think it's un-Australian to defend death cults, I think it's un-Australian to abuse people in a public place just because you don't like the way they look, or you don't like the way they dress, or you make assumptions about what they believe,' Mr Abbott told reporters in Brisbane yesterday.
Tell us what you think today – should these boys spend time in jail for what they did? Or should they go home to their parents to learnsome manners?