Taxing Uber taxis: The government new plan to muscle out ride sharing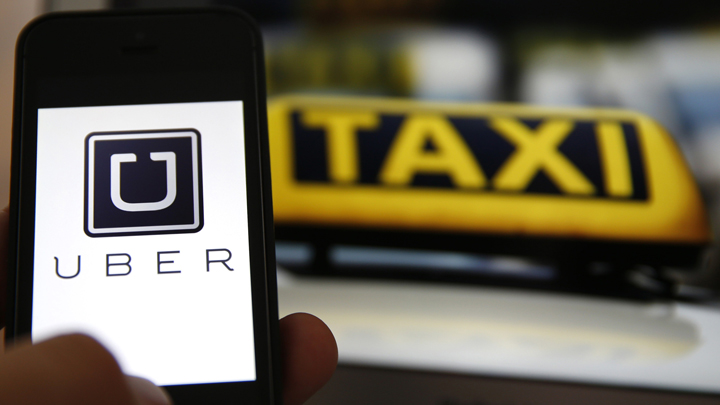 They're around 40% cheaper than cabs, but that's not the only reason why the government wants them gone.
They're under increasing pressure from taxi operators to shut down the covert ride share app, as it's affecting sales, not to mention some taxi drivers have to pay tens of thousands of dollars for a taxi licence, whilst almost anyone can become an Uber driver.
But as more and more Australians become drivers and riders, it was clear that government intervention was needed. Now, Uber must pay GST – making all rides 10 per cent more expensive, effective from yesterday.
Last week the ATO ruled that UberX drivers must pay GST, but the ride-sharing app has other ideas, releasing a statement to their riders yesterday.
Sent from 'David', the General Manager of Uber's Australian operation, the long email said that now Uber drivers are expected to pay tax despite truck drivers, bike couriers, and Airbnb hosts, not collecting GST until they reach $75,000 in turnover a year.
Ad. Article continues below.
"To be very clear, Uber believes that all of its driver partners should pay their appropriate share of tax. However, we believe driver partners and riders are being unfairly singled out, and so Uber is challenging the ATO's position in the Federal Court of Australia.
"In the meantime, given the additional costs that might be incurred by driver partners as a result of the ATO's guidance, uberX prices are increasing today by approximately 10% in each Australian city where uberX is available.
"This is not a tax on Uber, but rather an additional tax on the thousands of everyday Australians who earn a flexible income by sharing rides on the Uber platform. It also means that drivers who share just a few rides each month may encounter unnecessary red tape such as the filing of quarterly business activity statements with the ATO.
"We feel that the position taken by the ATO jeopardises this flexible income, harms job creation, and is guidance that should not have been issued while a comprehensive federal government tax review is underway.
Ad. Article continues below.
"Remember, even with these changes, the efficiencies of ridesharing mean that uberX still remains on average 25-35% cheaper than a taxi across Australia".
All this is on top of the fines that state governments are issuing, the undercover operations in place to stop Uber drivers.
Ad. Article continues below.
It remains to be seen if Uber will in fact shut up shop for good in Australia, but we have a feeling they're around for the long term.
Tell us, do you think that Uber should be left alone as it's good for riders and drivers? Or should it abide by the taxi laws?