Tax office cracking down on controversial group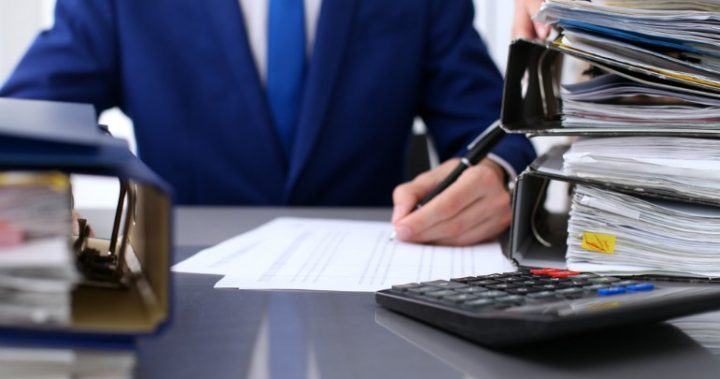 It's the stuff action films are made of.
A group of government workers goes toe-to-toe with outlaw bikies.
Pleated khaki versus worn leather — doors get kicked down and millions are recovered.
So that's probably not how it's going to play out but the Australian Tax Office is in fact targeting 200 motorcycle gang members in a nationwide effort to crackdown on money laundering.
Teaming up with state and federal police, the ATO hopes to recover nearly $4 million in debt accrued as a result of tax evasion.
Ad. Article continues below.
In an interview with the ABC, former NSW assistant police commissioner Clive Small said outlaw gangs were still out there but they were much harder to find.
"They're not wearing their designated names on their jackets and things of that nature and they are taking a lower profile," he said.
"In one sense that's good, but in another sense it makes them harder to detect."
Small said the crackdown on tax evasion took the profit out of crime. 
"[It's] critical and very important to have that strategy in place — it can make [gangs] more cautious, reduce their crime and perhaps even turn them into lawful activities," he said.
Ad. Article continues below.
Small explained that the ramp up in collaboration between state and federal peers was vital in the takedown of organised crime. 
He called for a Commonwealth coordination as outlaw bikies continue to cross state borders despite primarily committing state offences. 
"They are still a major problem and they are still a major threat to us, and a lot of work has to be done to deal with them," he said. 
While there was a major overhaul last November to Queensland's crime laws which saw motorcycle gang members banned from wearing their club colours in all public places, not much had come from targeting bikies according to United Motorcycle of Council of Queensland member Mick Kosenko. 
"They've already spent $500 million targeting us and I just hope it's not another waste of taxpayers money," Kosenko told the ABC.
Ad. Article continues below.
"They've spent so much money and no-one has been sent to jail. They haven't really done anything so far."
The last taskforce aimed at outlaw gangs, Operation Morpehus, successfully prosecuted 35 people in 2015 and 2016 for failure to lodge tax returns and recouped $55,000 in fines.
Do you think this a worthwhile cause or another witch hunt?