Talk about treasure in trash! 'Priceless' Aussie items uncovered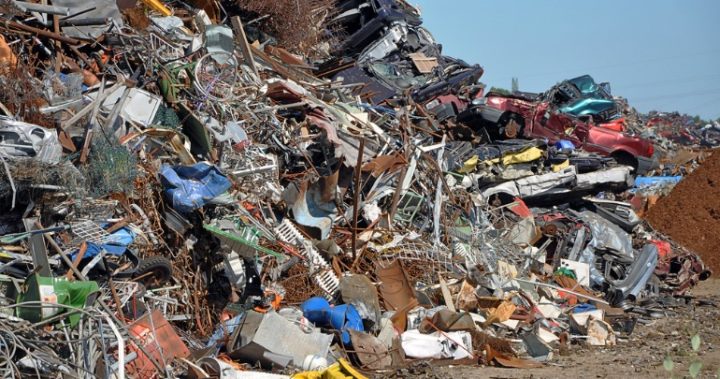 One man's trash is another man's priceless Aussie memorabilia.
Back in February, a man (who wishes to remain anonymous) discovered a hessian bag filled with war memorabilia at a rubbish tip in Tenterfield, New South Wales, , according to an ABC News article. 
"I just thought I'd scored a good bag full of bloody military s**t," the man told ABC's 7.30.
Upon closer inspection, it seemed clear the items were related to Australian folk hero Breaker Morant, a claim that's now been backed by  military valuer Ian Skennerton, who's called the collection "priceless".
"It's everything an historian could dream of seeing," Skennerton says.
Ad. Article continues below.
The most promising items include an Australian flag in a 1901 design, a leather bandolier, and a damaged penny engraved with the name Edwin Henry Morant.  
Morant, who was known as Harry or Breaker, and colleague Peter Handcock were famously court-martialled for war crimes by British forces during the Boer War  for summarily executing Afrikaner prisons. 
The pair, who were executed by firing squad for their crimes, were elevated to folk hero status by an award-winning 1980  movie called Breaker Morant that portrayed them as scapegoats that were framed by the British. This is despite the fact that the night before their deaths, Morant and Handcock penned their confession, saying, "We shot the Boers who killed and mutilated our friend (the best mate I had on Earth)".
Skennerton says that the damage to the bottom of the penny was a result of a bullet consistent with those used in the Boer War period. It matches reports that Morant was wearing a penny around his neck during his 1902 execution.
If the penny were "just over his heart" when Morant was executed, it might have been a marker for shooters when Morant said his famous final words: "Shoot straight, you bastards."
Ad. Article continues below.
Morant and Peter Handcock were executed in South Africa but it's possible the items returned to Australia in the possession of Major James Thomas, the pair's trial lawyer.
Thomas did have property in Tenterfield, where the items were discovered, and some of his personal papers are reportedly included in the collection discovered in the tip.
Because  the Australian War Memorial is hesitant to accept unverified items, the man who discovered them is donating part of the collection to the Tenterfield museum, the ABC reported.
What are some treasures you've found in unexpected places?