Talitha Cummins opens about her Christmas struggle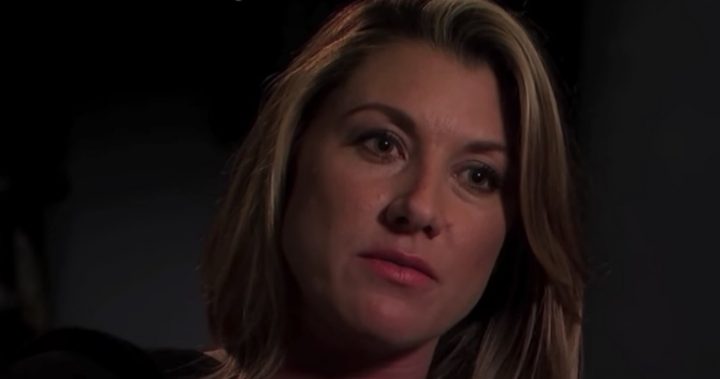 You might remember watching Talitha Cummins on Australian Story and hearing about her battle with alcohol addiction?
Well, now the Channel 7 journalist has written a piece about how she struggled with Christmas – and if you've ever had a drinking problem or no someone who has, you'll be sure to relate.
In an article for NewsCorp, Cummins revealed how Christmas time can be challenging for people trying to stay sober.
No doubt many of you have experienced that, watching on as the relatives pop champagne bottles or hold a Christmas stubby with an ice cold beer inside.
Cummins shares the story of what happened at her last "drinking Christmas".
Ad. Article continues below.
"It was all very pleasant, carols playing in the background while we unwrapped presents and mum topped up our champagne glasses — the smell of pork belly roasting in the oven," she writes.
"Little did my family know I was doing some topping up of my own in the kitchen. That's where my memory falls short.
"I woke up at 10pm wondering what the hell happened. Mum says she put me to bed around lunchtime."
She described the "shame, embarrassment, self hatred" over the fact she "missed Christmas"
Cummins describes December as "a month-long booze fest for many Aussies", opening up about the challenges of staying sober through Christmas parties, lunches and family gatherings.
Ad. Article continues below.
"Drinking can be fun," she writes.
"If I had my choice, I'd be able to go to a party and "have a few". Bond with a few workmates. Meet a new temporary bestie in the hotel bathroom while we compare lipstick shades. Holler Benny and the Jets out the windows of the taxi on the way home.
"But let Christmas 2011 be an indicator — that's impossible."
Ad. Article continues below.
Read more: How a Facebook post saved a Channel 7 newsreader from alcohol addiction
If you've ever had social anxiety, you might be able to relate to Cummins when she talks about alcohol helping "ease" her social anxiety.
"I'd have a few glasses at home and be on point by the time I arrived," she writes.
"So a party without a drink is still quite confronting for me. It's more the build up than the event itself. I'll think about it a week out — and have butterflies the day leading up."
You might be wondering how she manages Christmas now that she has been sober for four years?
Ad. Article continues below.
"Each year when the tubby white bearded man rears his head — I pull out my arsenal of weapons — Diet Coke, lame excuses and exercise," Cummins writes.
"Yep, when everyone's hitting the booze, I hit the pavement.
"There's something a tiny bit satisfying about going out for breakfast and watching the poor buggers next to you battling a hangover in the December humidity — while you're fresh from an 8km run and beach swim."
And she offers this piece of advice for you.
"Acceptance hasn't come easily, it takes time and practice. I try to be grateful for the things I can do rather than the things I can't," she writes.
Ad. Article continues below.
"I know the festive season will always be a little bit difficult, but that's life. And you find ways to work around it.
"So if you're trying to stay sober this Christmas, I salute you with my big glass of Diet Coke. It's a time when I like to remind myself, there are many wonderful things one can do in this life — drinking's just not one of them."
Have you ever had or known anyone with an alcohol addiction?  Do you agree with what Talitha has written?