Taliban forces taking back land Australian soldiers spent years securing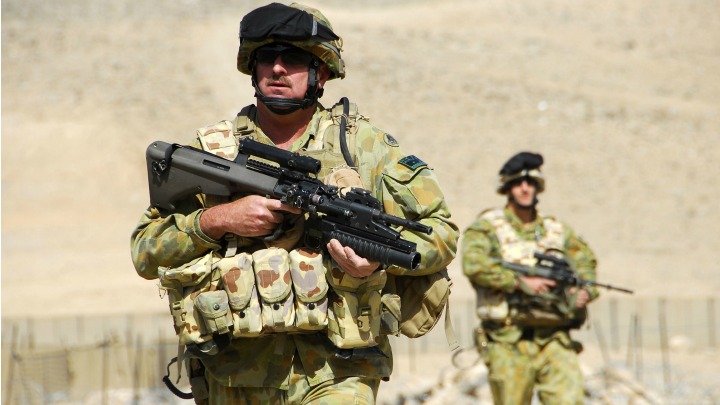 It was Australia's longest fought war and one that saw 41 Aussie soldiers lose their lives and 261 seriously wounded. Now there are accusations that it was all for nothing.
Nearly three years after Australian soldiers officially left Afghanistan, there are reports the Taliban has gained ground once more and is dangerously close to overrunning Tarin Kot, where our troops were stationed for more than a decade.
Tarin Kot was the home base for thousands of Aussie soldiers as they trained the Afghan army and tried to fight off the Taliban.
While the war in Afghanistan has always been a divisive subject, there are rumblings that this latest development proves it wasn't worth it and that Afghanistan will fall back into chaos once more.
So should we have stayed out of it, or were we right to join the war?
Ad. Article continues below.
Army chief Angus Campbell has defended Australia's involvement in the war was not in vain.
"The sacrifice of our people is a sacrifice that is, I would say, worthy and it's a terrible loss," he said at the conclusion of the Chief of Army's Exercise in Adelaide, reports the ABC.
"But it is … about a contribution to Afghanistan, not a contribution to either the valley in which they might have died or the district or, indeed, the province but ultimately about Afghanistan.
On the other hand, Peter Leahy, director of the National Security Institute at the University of Canberra, said his troops had trained the Afghan army well but that they lacked the funding, resources and logistics to be truly successful.
What are your thoughts?
Was Australia right to go to war in Afghanistan? Or should we have stayed out of it?