Take a look at Australia's newest attraction to honour John Howard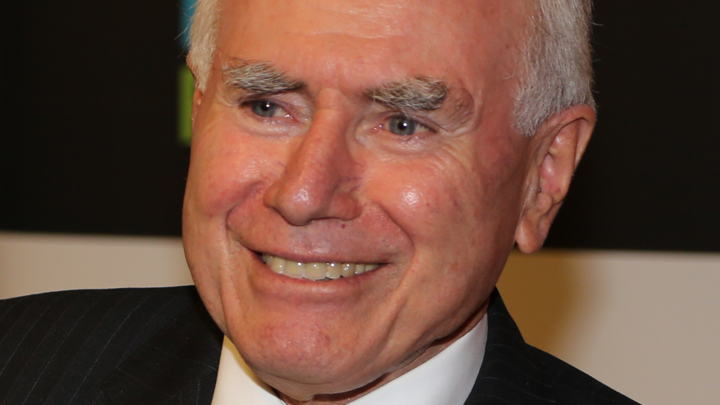 He's one of the most popular prime ministers we've had, so it makes sense for him to be recognised for his contribution to Australian life, doesn't it?
A new attraction at the nation's capital will honour John Howard, and you can even visit and give it a go yourself. The 'John Howard Walk of Wonder' is a free app which takes walkers on a guided tour around Canberra, along the track the former PM used to walk every day.
The Walk of Wonder is part of Questacon's Walks of Wonder and will be launched by Malcolm Turnbull today.
Walker can go on the John Howard walk around the Parliamentary Triangle, past the rose gardens and by the National Portrait gallery, with the whole walk last 45 minutes.
According to Questacon's website, "Every institution, building and path reveals amazing science right under your nose. Why does Lichen grow on only one side of a tree? Does sound always echo? How old is the ground we walk on? Find the answer to these and more on the Walk of Wonder".
Ad. Article continues below.
Some are saying the path of the walk is in the shape of a gun – we'll let you decide!
Speaking at a press conference recently, John Howard said one of the things that didn't attract criticism, even from other political parties, were his daily walks.
"I'm associated with walks. I therefore think it's entirely appropriate and I was really very touched when [I was asked] 'please will you allow your name to be used for the Walk of Wonder?'"
He said it would link two things he was passionate about and remans committed to: regular exercise and also the great importance of science. I am honoured and touched".
Ad. Article continues below.
Take a look at the map and tell us, are you happy to hear the former PM is being recognised in this way? Would you give it a go?
We welcome the Hon John Howard to Questacon to launch the inaugural Questacon Walk of Wonder (WoW) #WoW pic.twitter.com/Yx4jH3g7XM

— Questacon (@questacon) October 13, 2015
According to Questacon, Here's the John Howard Walk of Wonder route. Takes estimated 45 mins #auspol pic.twitter.com/bTdIcCIJPF

— Trudy McIntosh (@TrudyMcIntosh) October 12, 2015