Sylvester Stallone tipped for role in Trump's administration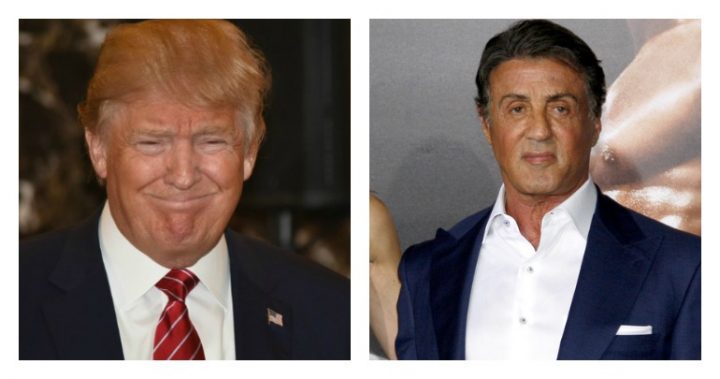 Just last week, Sylvester Stallone fans were left gobsmacked when it was reported Donald Trump was thinking of offering him a role in his administration and now the actor has finally responded.
While many were sure that Stallone would scoff at the possibility, it turns out he's very interested in working with the incoming president!
In a bid to seem more friendly to the arts, Trump's team said they were looking into appointing a big name celebrity to be Chairman of the National Endowment for the Arts, a Government agency that offers funding to aspiring artists.
As a well-known fan of Trump's, the job had reportedly been offered to Stallone, who finally responded to position today.
Ad. Article continues below.
The actor released a statement saying he was "incredibly flattered" by the offer but thought he could be more effective "bringing national attention to returning military personnel in an effort to find gainful employment, suitable housing and financial assistance these heroes respectfully deserve."
So will we see Stallone and Trump united to help veterans around America?
While the news has been welcomed by some, many say that celebrities and politics should not mix and that actors and singers should stick to what they know best.
Most celebrities these days use their name to bring awareness to certain issues and causes, but it taking up an official role in politics too far?
Trump himself used his own celebrity to gain media attention throughout the US election and it certainly worked with him, with his supporters putting their faith in him to make a difference.
Ad. Article continues below.
Ronald Reagan was once an actor before he became president and in Australia we've seen former Midnight Oil singer Peter Garrett stand for the Labor party.
So is this a good idea, or has the world gone mad?
What do you think? Should celebrities stay away from politics, or is it a good match?