Sylvester Stallone puts those death rumours to bed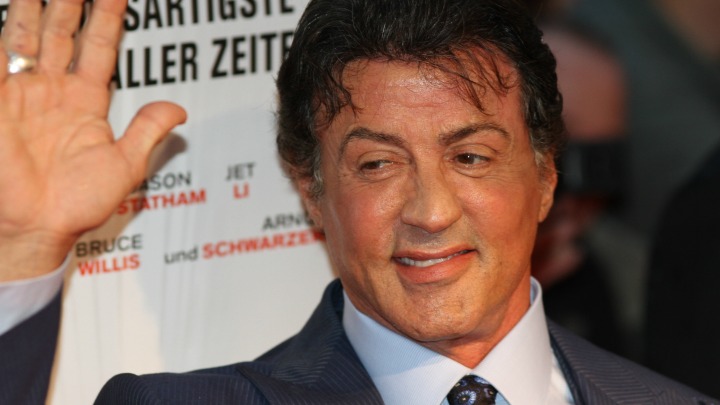 Just in case you believed those rumours circulating the internet over the weekend, Sylvester Stallone is not dead, and the 70-year-old stepped out in Beverly Hills with friends just to prove it.
In fact, wearing a paisley shirt that was buttoned down, you'd have to agree that the star of Rocky and Rambo movies cut a pretty fine figure; his ripped physique subtly revealed when he posed next to Russian professional boxer Sergey Alexandrovich Kovalev.
Ad. Article continues below.
It's the second time in as many years Sly has become the victim of the nasty hoax involving his death. A video shared on social media claimed the actor had been found dead at his Los Angeles home. A fake Facebook post showed images of the actor being wheeled away on a stretcher in a body bag, which soon went viral.
Sly is not dead.

It's a hoax that has infected dozens of my friends' timelines and newsfeeds! https://t.co/MCeFDweQqJ

— Edgar Ong (@edgarong) September 3, 2016
You can't deny there have been a lot of big names to pass away this year — Gene Wilder, Alan Rickman and David Bowie, just to name a few, but there have also been an alarming number of death hoaxes including Michael Schumacher and Sir Paul McCartney.
Sly is expected to guest star in the upcoming Guardians of the Galaxy Vol 2 movie.
Are you a Sylvester Stallone fan? What has been your favourite movie?