Sydney missed out on friendliest city in the world title and for good bloody reason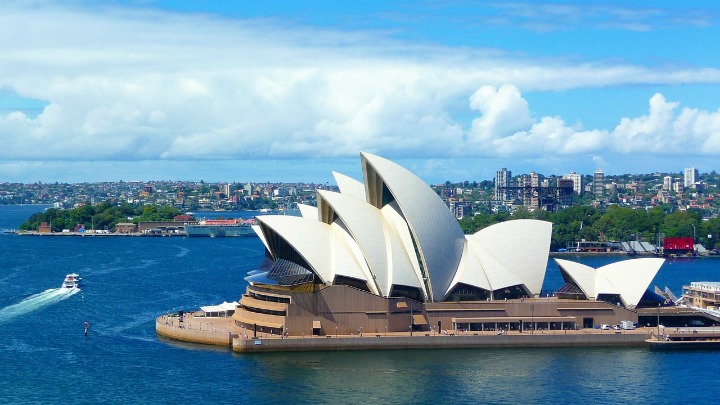 Travel publication Condé Nast have released their 2016 Readers' Choice Awards and their list of friendliest cities in the world might surprise you. Sydney made it right up to second place on the list, but the award has left some people scratching their heads.
"I love this great city of Sydney after 35 years here but second friendliest in the world? Your having a laugh," Paul Haggarty said.
"I'm not sure where they went when they visited Sydney (and I'm a Sydneysider) but in my experience it is one of the least friendly places," Katie McMallan agreed. "People are really rude and impatient here. Shame because it is such a beautiful place in the world."
Sydney might be a great many things: a lovely place to see a performance at the Opera House or to watch the fireworks on New Year's Eve, and even then it's better on the telly, but the second friendliest city in the world? Certainly not.
Read more: 10 things to add to your Australian bucket list this winter
Ad. Article continues below.
One of Condé Nast's readers said Australians are friendly because "every time we stopped to stare at our map to get our bearings an Aussie would stop and offer to help us."
Another said, "I would live there if possible."
Being a tourist in Sydney might be one thing, we Aussies love hearing we're friendly, laid back, helpful folk, but living in one of the busiest, most populated urban locations in the country comes with higher levels of stress and surely people are less friendly as a result.
Recent research has found that living in large urban environments can actually increasing people's risk of anxiety and mood disorders by 21 and 39 per cent respectively.
While German researcher, Dr Mazda Adli, says the mixture of loneliness and crowds in big cities can actually negatively affect our moods, too.
Ad. Article continues below.
Read more: 7 Tips for planning your end of year holiday… now!
"Obviously our brains are not perfectly shaped for living in urban environments," Adli says.
"In my view, if social density and social isolation come at the same time and hit high-risk individuals … then city-stress related mental illness can be the consequence."
Big cities like Sydney might seem like friendly places, but no doubt there are friendlier cities and towns other than the big smoke.
What do you think? Is Sydney the second friendliest place in the world? Or are there smaller cities and towns that are higher on your list? Share your thoughts with us.