Sussan Ley announces she will step aside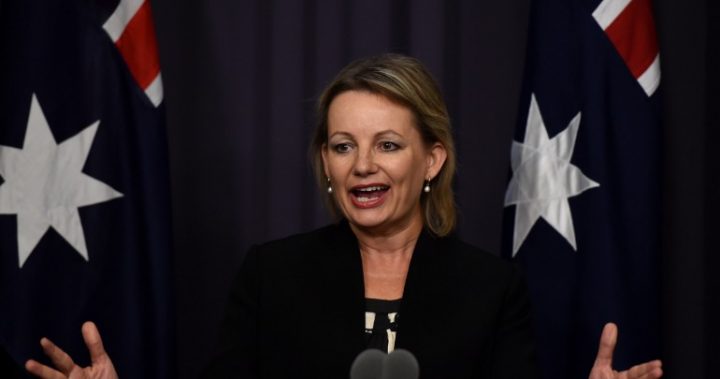 Federal Health Minister Sussan Ley has announced she will step aside after admitting to purchasing property and partying on New Year's Eve while on taxpayer-funded trips.
Ms Ley has not officially resigned, but has instead decided to step aside while an investigation into her travel allowances is conducted.
In a statement read out in front of media this morning, she said she will "stand aside without ministerial pay" during an investigation by the Secretary of the Department of Prime Minister and Cabinet.
She first came under fire over the weekend when it was revealed she had bought a luxury apartment during a trip to the Gold Coast for work in 2015.
Ms Ley said the purchase was done "on a whim" and that she had not travelled to the Coast intending to buy to nearly $800,000 apartment.
Ad. Article continues below.
However, voters have been lashing out at her ever since with many calling for her to stand down.
Following those revelations, Ms Ley was also found to have charged taxpayers for her flights to the Gold Coast where she celebrated New Year's Eve in 2013 and 2014.
The whole ordeal is similar to other cases where politicians have been found to be abusing their position of power by charging taxpayers for their own personal gain.
There was nation-wide outrage at Bronwyn Bishop and Barnaby Joyce after they chartered expensive flights and footed voters with the bill and we've seen a number of other cases just like them over the years.
So when will our politicians learn?
Ad. Article continues below.
Ms Ley has indicated she doesn't think she has done anything wrong as she did conduct official ministerial work while on those trips. So does she have a point?
Some are saying the rules around politicians' spending are too strict, with many saying it's ridiculous to assume they can't do anything besides work when they are on a trip away.
Others though say that given the amount of benefits they get they should know better and keep work and their personal lives separate since taxpayers are forking out for it.
What do you think?
Should Sussan Ley resign over this? Or is this being blown out of proportion?