Susan Sarandon's latest eye-popping outfit has people talking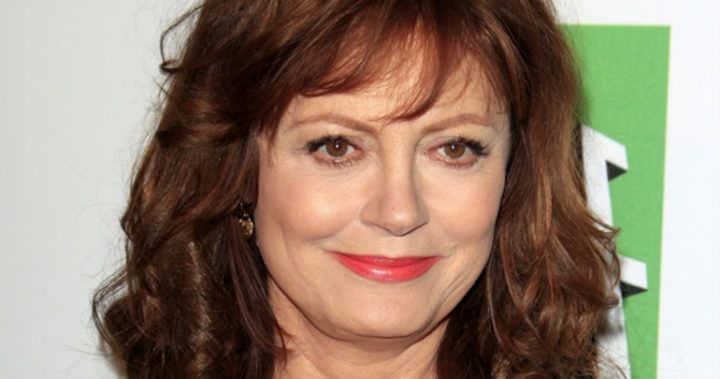 Susan Sarandon is well known for her bold style and her determination not to let the world treat her like an 'old woman' just because she's over 60 – something many boomers can relate to – and she's done it once again with her most daring red carpet look yet.
Susan was attending an event in America when she turned up to the red carpet rocking an outfit many people under 60 could only dream about.
She wore pin-stripe pants and light silver boots, but it was her jacket that really got people talking, with the 70-year-old putting her cleavage on full display.
While many over 60 women find the skin around that area starts to loosen as they age, Susan seems to have skipped that process!
Ad. Article continues below.
Sure she probably has people waiting on her hand and foot to make sure every inch of her looks perfect, but at least she's getting out there and proving that being over 60 doesn't mean you're 'old'!
So many people out there seem to judge baby boomers these days and think they're past their prime – but it they knew anything about us they'd know we're just getting started!
Susan was one of the most trendy people with many of the younger stars choosing to play it safe while she went bold.
Ad. Article continues below.
She's also spoken out recently about how she believes people are too quick to dismiss women as they age.
It seems that after all these years, her motto is still 'live the life you want to live'!
How could we argue with that?
What do you think of Susan's daring look? Are you a fan of the actress?