Susan Sarandon to play Bette Davis in new TV series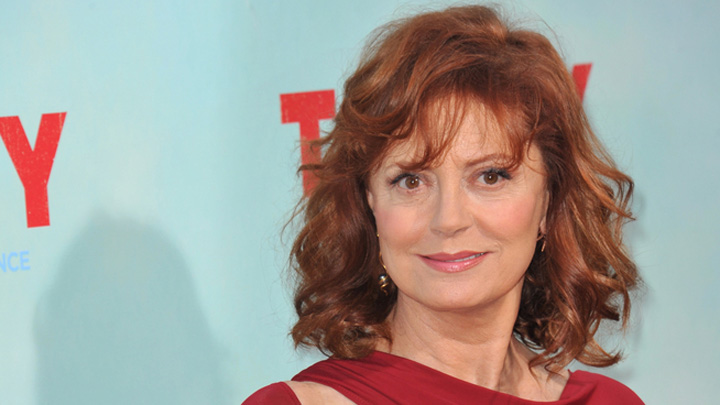 One of your favourite actresses is about to return to the small screen, in a TV series that's sure to be a hit.
Susan Sarandon will play actress Bette Davis in the show Feud, which will focus on the legendary feud between Davis and Joan Crawford during the '60s.
The role of Joan Crawford will be played by Jessica Lange.
Apparently, the first series of Feud will focus on Davis and Crawford's feud on set of the hit film What Ever Happened to Baby Jane?.
During filming, the actresses played sisters and were constantly at odds.
Ad. Article continues below.
So what does Susan Sarandon think about playing the legendary actress?
At the Cannes Film Festival in May, she said she was "kinda scared".
"We're doing a miniseries with Ryan Murphy about Hollywood and whether or not it has changed since those gals were trying to find their way through," she said.
"So that'll be a stretch and scary."
Ad. Article continues below.
If you loved Bette Davis and Joan Crawford, you might be aware of some of the background behind their feud.
It reached boiling point in 1963 at the Oscars, where Davis was nominated for Best Actress for her role in What Ever Happened to Baby Jane? and Crawford was snubbed.
In a bid to be in the spotlight, a scorned Crawford reportedly approached the other nominees for Best Actress and asked if she could accept the Oscar on their behalf.
The plan worked, and Crawford ended up accepting the Oscar on behalf of Anne Bancroft.
Rumours also swirled that the two clashed over a crush on Franchot Tone.
Ad. Article continues below.
How well do you remember Bette Davis?
Barbara Walters famously once said this about her:
"While other actresses focused their sights on being likable, Bette Davis focused her sights on being memorable,"
If you're excited about seeing Susan Sarandon in the show, you'll have to wait until 2017, when it's rumoured to premiere in the US.
Do you think Susan Sarandon is a good choice to play Bette Davis? Is this a show you'll watch?