Susan Sarandon highlights Australia's refugee crisis on social media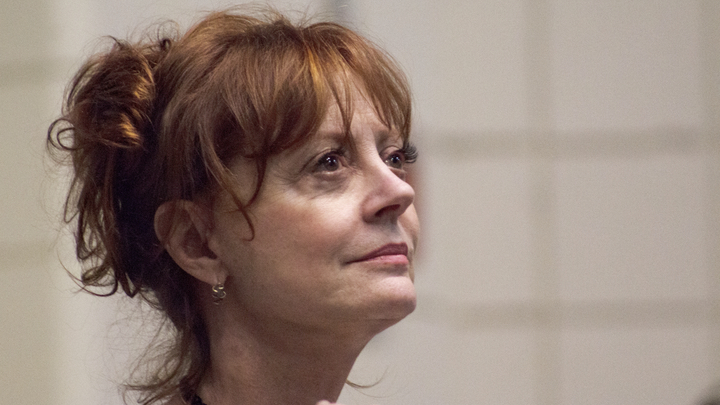 Susan Sarandon loves to debate social issues on social media.
Just read some of her tweets and Facebook posts and you know her viewpoint and interests in a lot of issues.
But now she's taken up the cause of Australia's refugee crisis, sharing a New York Times article on the issue on her Facebook page.
"The world's refugee crisis knows no more sinister exercise in cruelty than Australia's island prisons," the actress wrote, quoting the article.
The article, titled Broken Men in Paradise, tells the story of some of the refugees living on Australia's offshore detention centres on Manus Island.
Ad. Article continues below.
"Australia, like Europe but on a much smaller scale, faces a genuine dilemma: What to do about desperate migrants trying by any means to gain asylum? " the article states.
"Their journeys across the world have fuelled rightist movements in many developed societies. Anxiety, whether related to jobs or terrorism, is high and, as Donald Trump demonstrated, scapegoating is effective."
The article also compares Immigration Minister Peter Dutton to Donald Trump, and mentions his recent comments about Lebanese Australians.
So, why are we talking about this?
Ad. Article continues below.
Well, some of Sarandon's fans have slammed her for even mentioning the article, describing her as "naive" and telling her to "get off the high horse".
"What a load of bullshit. They live better than some Australian people, every thing they need they get." one fan wrote.
"Another load of Hollywood crap, as if the world hasn"t had enough of you over payed over opinionated dullards. You know nothing about these camps." another posted.
One fan also went so far as to call the 70-year-old actress a "bitch" and another wrote "I spit in your face you phony".
Ad. Article continues below.
Other fans have offered unfair criticism of all Australians, tarring us all with the same brush.
"Australians are cruel, racists, and still take Aborigene children from their families (sic)," one fan wrote.
But for all the criticism, there's also support from Sarandon fans.
Ad. Article continues below.
Some Australian fans have thanked the actress for highlighting the issue.
What do you think about this? Should celebrities be criticised for speaking out about issues?