Susan Boyle's back on top after bullying incidents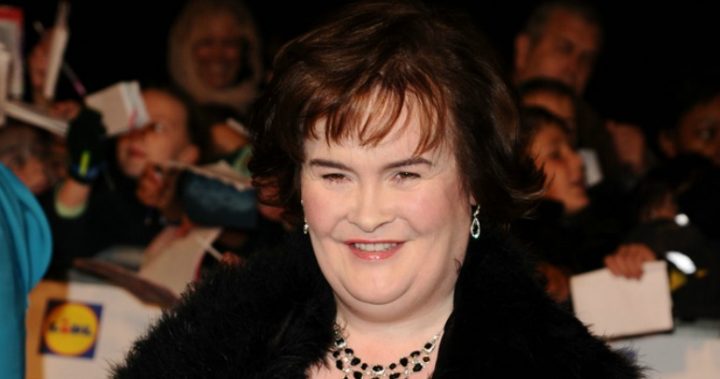 After recent reports that Susan Boyle has been the victim of targeted attacks in her home town of West Lothian, Scotland, the Britain's Got Talent star has shown that she won't be pushed down, appearing on the red carpet at the Edinburgh International Film Festival in Scotland.
And she was looking absolutely stunning in an almost floor length, vibrant aqua gown, which boasted long lace sleeves and a stylish peplum waist. 
Her big smile gave away nothing of the torment she has suffered around the area of her ex-council home, which she bought for £60,000, after she was unable to adjust to the lifestyle of the rich and the famous when she bought a lavish house after launching to fame in 2009. 
Ad. Article continues below.
The attacks, which have included verbal abuse concentrated on her appearance, and having objects thrown at her by a gang of around 15 teenage boys as she waited at a bus stop have gotten so bad that her representatives are concerned for her safety. 
On one occasion, a glass bottle was thrown, narrowly missing Boyle, and another time a boy lit a piece of paper on fire and threw it in her face.  
Read more: Britain's Got Talent star Susan Boyle attacked in home town
In an interview with Mail On Sunday, she vowed to stay in the home she loves. 
"I love my house, it's where I grew up," she said. 
Ad. Article continues below.
"Why would I move out because of a group of teenagers who behave like that? They are bullies who shout and throw things, but it is my home and where I feel safe.
"I love my neighbours, they are the most beautiful group of people who always look out for me and make sure I am OK. 
"It's where I grew up with my mum and dad and it has memories. Why should I move because of a group of daft laddies, who at 15 years old should know to behave better?"
The talented singer suffers from Aspergers Syndrome, which made it even more difficult to cope with the attacks. 
Are you pleased to see her looking so well after the hard time she's had?