Survey finds you are a happy bunch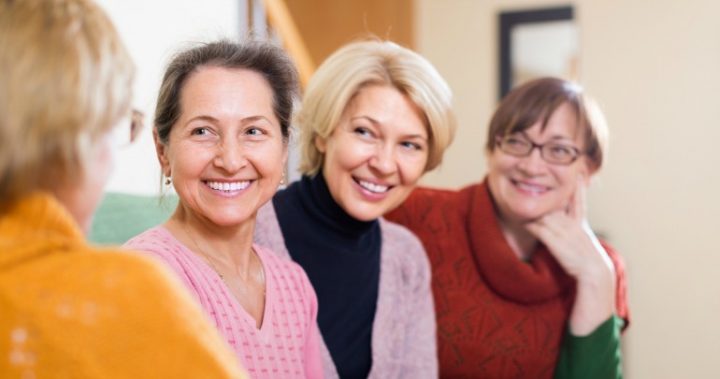 A new national emotional wellbeing survey has found the over-60s are the happiest.
The Australian Psychological Society survey, which looks at the country's emotional wellbeing, has found that social connections offline are the key to happiness, and baby boomers do it best.
If you connect with family, socialise with fellow workers and are actively involved in your local community you are among the happiest people in Australia.
Of the 1,000 adults and more than 500 youths aged between 13 and 17 years, those aged 65 years or older had much higher levels of wellbeing and lower levels of loneliness and negative emotions than others in the population.
When it comes to the things that make a 'good life' money and wealth rated in the top three, however household income was not related to wellbeing.
Ad. Article continues below.
More than 70 per cent of those surveyed said that human connection and social relationships are the key to happiness.
Other factors included getting a good night's rest, staying active, engaging in relations, eating well, having hobbies and interests, and 'living in the moment'.
"I think we've learnt to focus on what we're doing at the time and get what we can in terms of enjoyment and pleasure and achievement," Australian Psychological Society executive director, professor Lyn Littlefield says.
"For human beings social connections are really important and for people who don't have them that's something we should help them foster and develop and you need to put effort and time into it."
Do you feel lonely? What do you think the key to happiness is?