Survey confirms how Aldi's prices really compare to other supermarkets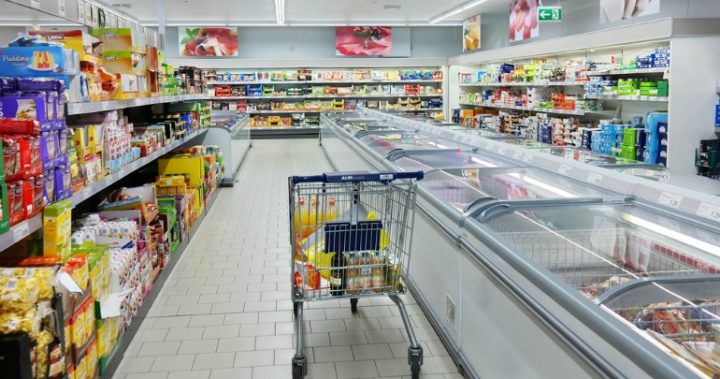 Have you really been saving money by shopping at Aldi? A new supermarket survey by FairFax has revealed how Aldi's prices compare to Woolworths and Coles when it comes to branded products. The survey shows that shoppers are paying an extra 12 per cent for branded products such as Coke, Tim Tams and Weet-Bix and Coles shoppers are paying an extra 14 per cent for the same products compared with German discounter Aldi. The survey which was conducted at Aldi, Woolworths and Coles supermarkets in one suburb found that Aldi sold 125 branded products while just 36 were sold in the same size at Woolworths and Coles supermarkets nearby.
The list of 36 products includes brands such as chocolate makers Nestle and Mars, lolly brand Allens, Heinz and Johnson & Johnson. Some of the 36 common products were cheaper at Woolworths and Coles if shoppers bought more than one. 
Have you been saving money by shopping at Aldi?
Here's what the survey has revealed:
If a shopper bought all 36 items from Aldi, they would pay $113.25.
If they bought all 36 items from Woolworths, they would pay $126.67 – $13.24 more than Aldi.
If they bought all 36 items from Coles, they would pay $129.50 – $16.25  more than Aldi.
Ad. Article continues below.
On the Devondale long life full cream milk, Coles and Aldi were roughly in line but Woolworths was 42 per cent more expensive. Of the 125 branded products sold by Aldi, some were not available at Woolworths or Coles, such as Heinz Nurture baby formula, Birds Eye Curly Fries and Wizz Fizz party packs.
Products compared by weight
Some products could not be compared apple-to-apple so weight was used to determine how they match up:
Gillette Mach 3 replacement cartridges were similar in price at the three supermarkets, at $3.30 each.
Arnotts BBQ shapes cheaper at Aldi at $1.20 per 100 grams versus $1.71 for Woolworths and Coles.
Vegemite was cheapest per weight at Coles, at $1.25 per 100 grams, compared with $1.54 for Aldi and $1.58 for Woolworths.
Betadine sore throat lozenges cheapest at Aldi at 17¢ each, compared with 28¢ each at Woolworths and Coles.
Where do you shop?