Surprise win by Shooters, Fishers and Farmers Party leaves major parties nervous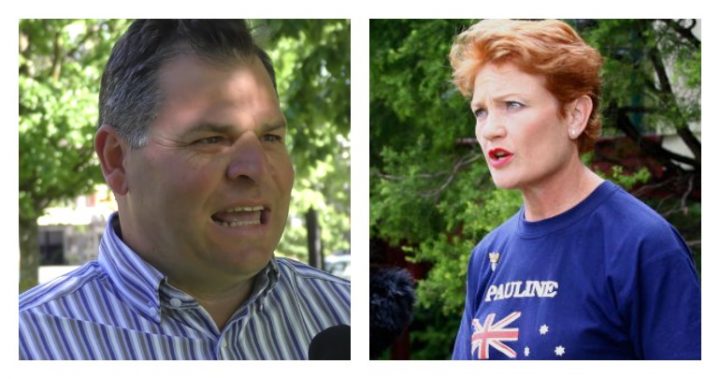 A relatively unknown party has come from behind to score a major win in the Orange byelection today. The party's candidate Philip Donato will take a seat in the lower house of the NSW Parliament after a stunning victory in the country town.
While it's a big win for Mr Donato and the party, it has left both Labor and the LNP nervous as more and more voters start looking for alternative ways to use their vote.
The seat of Orange was previously held by the Nationals who conceded defeat by just 50 votes.
"I'm humbled and deeply honoured by the support I've received and the trust the community has placed in me," Mr Donato told Fairfax Media.
"I will work hard as I can to represent the whole electorate and obtain the trust of those who voted and didn't vote for me."
Ad. Article continues below.
So why did the party manage to pull in the votes despite being up against the full force of the Nationals? It seems like we've seen this a lot lately across the country, notably with Pauline Hanson's One Nation party, which took home a whopping six seats in Queensland during the election earlier this year.
The rise of the alternative parties and candidates is being felt around the world too. America just elected Donald Trump who campaigned on the promise to rid Washington of the "sewage" that politics had created, while far-right parties are gaining traction around Europe.
Could the world be gearing up for it's next big political swing and moving away from the globalisation we have embraced over the past few decades?
Many have noted the increasing rhetoric around nationalism and the idea of "looking after your own first".
While many are still all for inclusiveness and freedom to move from country to country with ease, the voices of the objectors seem to be getting louder and securing powerful political positions along the way.
What are your thoughts on this?
Do you think we should just put our own country first? Or should we be open to everyone who wants to come and live the Australian life?