Stunning sight proves just how beautiful Uluru really is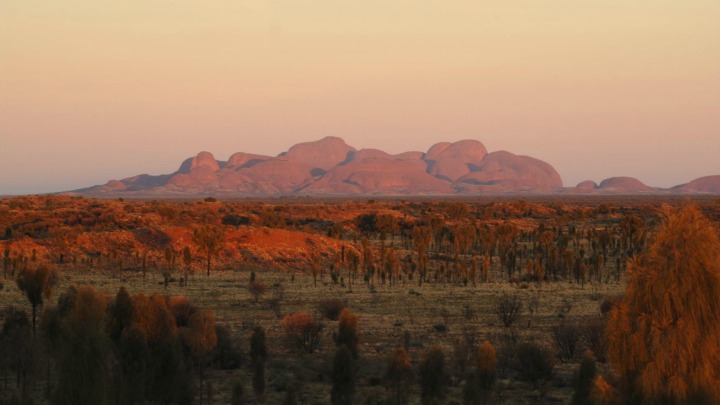 Uluru is one of Australia's best-known natural landmarks and is already so impressive from far.
However, a video showing rain streaming down Uluru after another burst of wet weather has taken social media by storm.
A spokeswoman from the Ayers Rock Resort said rain had been flowing down the iconic rock in what was "an incredible sight".
"The rich ochres on it kind of turns it a steely grey," the spokeswoman said, as quoted by ABC News.
She said it had been an unusually wet winter in Central Australia and there were large numbers of wildflowers in the area.
Ad. Article continues below.
Senior meteorologist with Weatherzone, Jacob Cronje, said 16 millimetres of rain had fallen at Uluru in the 24 hours to 9:00am today.
Mr Cronje said, the last time it rained that much in a single day in August at Uluru was back in 1986.
While tourists to Uluru will get a chance to see an unusual sight, some might be unable to do some activities like climbing, or outdoor dining due to the weather.
They also won't be able to see The Field of Light art installation at Uluru as it is switched off during rainy periods.
Ad. Article continues below.
Video by Parks Australia.
Natural and cultural resource ranger at the Uluru-Kata Tjuta National Park, Lauren Hook-Walker, said the large amount of rain had caused birds to descend on the area because the Spinifex had begun seeding, and frogs that had been in hibernation underground had come to the surface.
"A lot of people complain when it is raining, but actually they are very lucky," Ms Hook-Walker said.
It is thought that less than 3 per cent of tourists to the area ever get to see rain at Uluru.
Have you been to Uluru?