Still looking for love after 60? You're not the only one!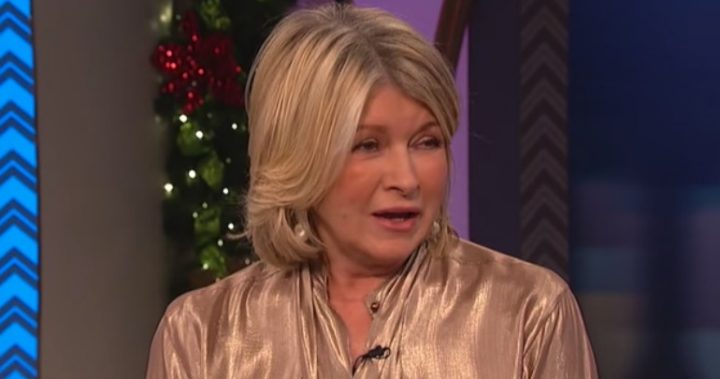 Dating is another one of those elements of getting older that carries so much stigma with it.
It's easier for many of the younger generation to assume that once we hit 60 we stop dating.
But for many over-60s that's far from the truth.
If you're looking for love, you're certainly not alone at 60, 70 or if you're Martha Stewart, 75!
The TV personality has opened about dating on The Wendy Williams Show, revealing she's looking for Mr Right at age 75.
Ad. Article continues below.
The former model and TV icon revealed she likes to date younger men, sharing a hilarious story about a younger man she once dated.
Stewart told Williams her ideal date is 10 years younger than she is.
"I went on a trip to Egypt, and I took this guy with me and I thought he'll be fun," she said.
"During the trip I found out he was younger than my daughter!
"He was my boyfriend I didn't know. I had no idea. He looked older. He had a little grey in his hair. But he was like 34 years old or something and very fun, very fun."
Ad. Article continues below.
She had the audience laughing along with her as she recounted the tale.
It's not the first time Stewart has made headlines for breaking the stigma surrounding older people on a talk show.
Read more: Martha Stewart makes cheeky admission on Ellen
Back in October, you might remember she appeared on The Ellen Show and made a cheeky admission about her sex life.
Ad. Article continues below.
During a game called Never Have I Ever, she revealed to Ellen DeGeneres that she had "sexted" in the past.
A shocked De Generes asked "Wow, Martha, you've sexted? Do you know what that is?"
Stewart's witty response had the audience in hysterics.
"I have used technology for a lot longer than you have Ellen," she said.
She also admitted to visiting a nudist beach.
Ad. Article continues below.
How great is it to see famous TV personalities breaking down the "old person" stereotype!
Are you still in the dating game? What is dating after 60 like?