Steve Martin opens up about becoming a father for the first time at 67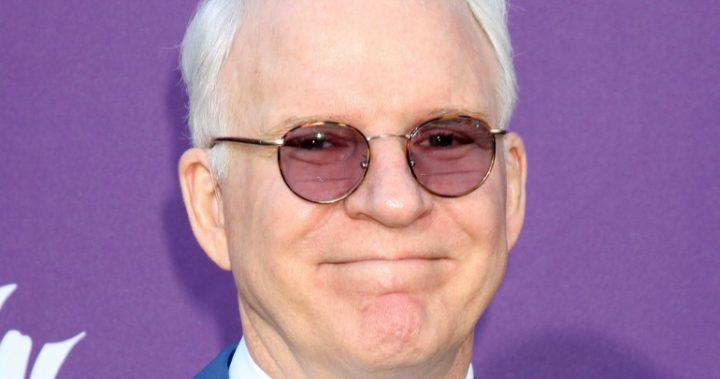 He's one of the most beloved comedians of all time and while many assumed he was taking it slow, it turns out Steve Martin has been run off his feet with his three-year-old daughter!
Now 71, Steve became a father for the first time when he was 67 years old. His wife Anne Stringfield, 44, gave birth to their little girl nearly four years ago, ramping up Steve's life just as the rest of us are slowing down!
The couple's little girl is called Conquistador, and while most people might think becoming a parent so late in life would be tiring it turns out it had the opposite effect on Steve.
"You're all set and secure in life, and you're not building your career, so you have a lot of time. When I was younger, I was selfish and focused on my career," he told The Daily Telegraph.
Ad. Article continues below.
"Now I'm just hanging around the house playing with (my daughter). It's great."
Hmmm, is that enough to convince you to have another one?
The actor also spoke how his life has changed over the past few years, saying he doesn't get bothered by fans for autographs much anymore because young people don't know who he is!
"I haven't done that since the '80s. That was a little thing I did. People were puzzled by it," he said.
Ad. Article continues below.
"To hear about it, though, it sounds funny. People want selfies now.
"I'm not sure the younger generation knows what autographs are. I don't think they even know who I am, either, so it's not really a problem."
Are you a fan of Steve Martin? Would you ever want to have a kid in your 60s?