Steve Martin forced to remove his tribute to Carrie Fisher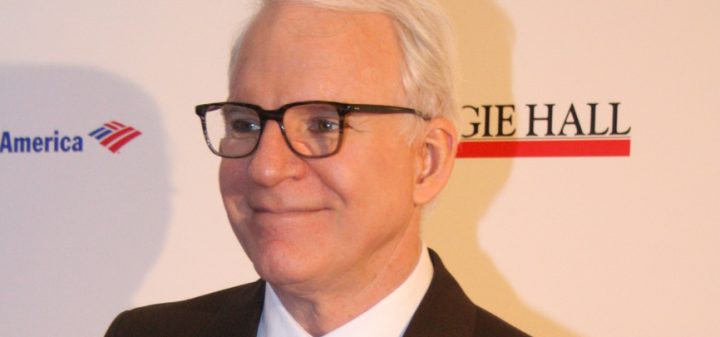 Comedian Steve Martin is known for his wit, timing, and often off-centre jokes. The same could be said for the late-great Carrie Fisher who was a renowned joker and had an incredible wit with a self-depreciating humour.
Ad. Article continues below.
After the announcement of her death, many took to social media to share their thoughts and feelings of the much beloved Star Wars actress. Martin chose to do it with a variation of one of his jokes when he tweeted, "When I was a young man, Carrie Fisher was the most beautiful creature I had ever seen. She turned out to be witty and bright as well." While many who have followed the career of Martin would know that this was obviously a play on thought.
However, this is the internet, and it didn't take long for people to get outraged. So many, it seems, that Martin was forced to delete his tweet about Carrie Fisher. Many claimed that Martin's tweet represented a sexism that Hollywood has with many more calling for Martin to apologise. With one Twitter user posting, "Seriously @SteveMartinToGo quit being such a jerk for thinking Carrie Fisher was beautiful and saying so on the occasion of her death…"
For the ones that attacked Martin, some others came to his defence saying "If you were upset by Steve Martin's tweet about Carrie Fisher, congratulations! You are officially addicted to outrage. "
What do you think? Do you think it was a harmless tribute to his friend? Or do you think that it did show Hollywood's infatuation with a woman's looks? Are some people getting mad for the sake of being mad?