Steve Irwin's son set to be as big a star as his dad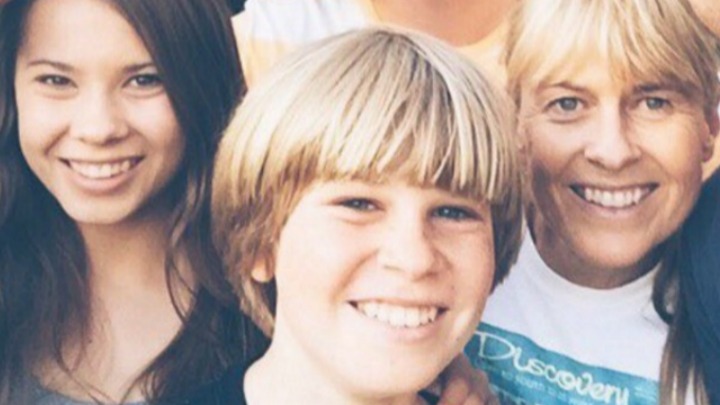 Steve Irwin's second child, 12-year-old Robert Irwin, is a spitting image of his father, and shares the same passion towards the animal kingdom as his dad did before his tragic death in 2006.
The late Steve Irwin, also referred to as The Crocodile Hunter, debuted a television series of the same name back in 1996, which made its way onto North American television by the following year.
He also went on to star in documentaries following the end of The Crocodile Hunter, including Croc Files, The Crocodile Hunter Diaries and New Breed Vets.
Ten years on, and he looks set to follow in Steve's footsteps, setting up what looks to be as successful a career in front of the camera.
The young star is among the nominees for a kid's Emmy award, for co-hosting the children's wildlife series, Wild But True, with Isabel Yamazaki, shot predominantly at Australia Zoo on Queensland's Sunshine Coast.
Ad. Article continues below.
Robert was just two-years-old when his father tragically passed away after being struck in the heart by a stingray.
But, he says he and his family keep Steve's memory alive by watching home movies and documentaries of him.
There are two other Australian children's TV shows that have been nominated.
Doodles, a multi platform, interactive, animated comedy series, was nominated in the Kids: Digital section. It faces competition from Japan, Canada and Brazil. In the series, real children's drawings are brought to life in animated micro movies on TV and other platforms. It is now in Season 3 on ABC3. It comes from Ludo Studio, ABC3 Australia, Screen Australia and Screen Queensland.
Ready For This follows five indigenous teenagers who venture across the country to Sydney to pursue their dreams. It has been nominated in the Kids: Series section and faces competition from the UK, Netherlands and Argentina. The 14-part series, shown on ABC 3, was written by Liz Doran, Jon Bell, Nakkiah Lui, Josh Mapleston and Kristen Dunphy.
The winners will be announced at a ceremony at MIPTV in Cannes, in April next year.
Do you think Robert and Bindi Irwin are doing their father's name and legacy proud?