Stephanie Scott sent off with beautiful funeral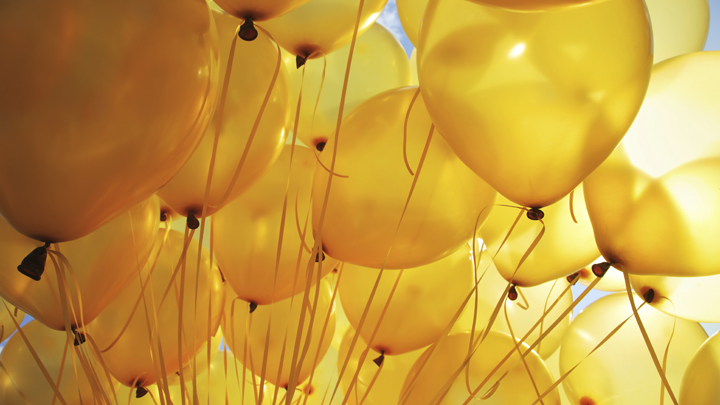 As mothers and grandmothers alike, the story of murdered bride-to-be Stephanie Scott broke our hearts. It's a story close to home for anyone with a daughter or granddaughter, as it showed the reality of the world we're living in. Each week in Australia, two women are killed by domestic violence, and the tragic story of Stephanie Scott was one that highlighted just how prevalent this atrocity is.
11 days after she was set to be married in the same location, 26-year-old Stephanie Scott was laid to rest, her family surrounded by over 1,000 mourners.
The popular high school teacher was remembered in a private service yesterday in Leeton NSW, and her sisters prepared beautiful speeches and collections of memories, saying "The world is far less bright without her in it. Our lives less full and our future less whole. How can this happen to someone so good?" – it's the question we're all wondering too.
Hundreds of cars filled the countryside as yellow balloons lined the road to the funeral. The colour yellow represents happiness and the youthful spirit of Stephanie, as well as her favourite colour.
Be Still by The Killers played, with lyrics singing, "Be still / Wild and young / Long may your innocence reign / Like shells on the shore / And may your limits be unknown".
Ad. Article continues below.
The mayor of Leeton, Paul Maytom, told Fairfax, "It was really good to have a service like that which, as touching as it was, it [had] a lot of laughs," he said.
Robyn Scott, sister of the late Stephanie showed the strength of her family on Facebook on Tuesday night, "Even with the loss of Stephanie Clare we are still blessed to have each other to give each other strength in this terrible time for us as a family. Stephanie Clare would be proud of us that's for sure".
If you or someone you know is suffering from domestic abuse or violence, the beyondblue support service provides advice and support via telephone 24/7 (just call 1300 22 4636), daily web chat (between 3pm–12am) and email (with a response provided within 24 hours).
Share your thoughts below on this story.