Statistics about Australia that are guaranteed to shock you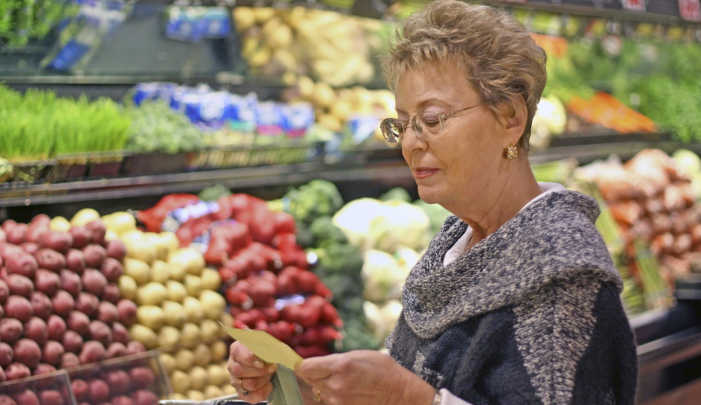 According to the Sydney Morning Herald, Fairfax Media has obtained IRI-Aztec data on Australian grocery sales for the 2013-14 financial year. The market researcher's report is based on the cash register data from every Coles, Woolworths, IGA and FoodWorkssupermarket in the country, and adds a weighting to estimated sales made at Aldi. It does not include alcohol sales.
We took a look at these figures and quite frankly they are absolutely shocking. Some snapshots from the data include:
Australia's top five checkout items are:
Coca Cola 375mlx24
Coca Cola 375mlx30
Woolworths Milk 3ltr
Coca Cola 2lts
Coca Cola 1.25ltrs
Ad. Article continues below.
Australia's top ten fastest growing item categories include:
Roll your own tobacco
Chips
Ice cream
Cigarettes
Confectionary
In house bread and cakes
Soft drinks
Despite the huge growth in junk food sales, the three biggest suppliers to Australian supermarkets are British American Tobacco, Philip Morris and Imperial Tobacco Australia, which provide a combined $8.4 billion of annual revenue.
Now, I read this information this morning and I was absolutely disgusted. Right now, we are living in an era when we are more educated than ever before. We know what is healthy and what is unhealthy. We know why these things are healthy and unhealthy and we are taught to make healthy decisions and understand the ramifications.
So why are we being so unhealthy and blatantly dismissing these important lessons we have learnt?
Ad. Article continues below.
Is life no longer precious?
In the last five years, we've begun to understand more about the harm sugar, in large quantities, can do to our bodies. So why are we drinking so much coke? If you've ever watched the acid test (drop a dirty old coin in coke overnight and see how clean and shiny it is in the morning), you'll be fully aware of what it is doing to your insides. But we keep on drinking the stuff.
We also understand more about smoking now than ever before. We know it is bad for us and for those around us and that in most cases where someone has smoked, it has lead to life threatening illnesses – be it cancer, emphysema, lung disease or heart disease. So why do we keep on going?
I'm not the world's best person with my diet – I believe everything in moderation (sometimes including moderation!) but I am so grateful for being so educated about the ramifications of the decisions I make, because they do help me to make healthier ones.
So Australia, why aren't we being healthy and responding to all of the valuable things public education programs have taught us?
Do you think we're lazy, ignorant or do we just care too little? Share your thoughts in the comments below…