Stars unite for moving cover of Simon and Garfunkel favourite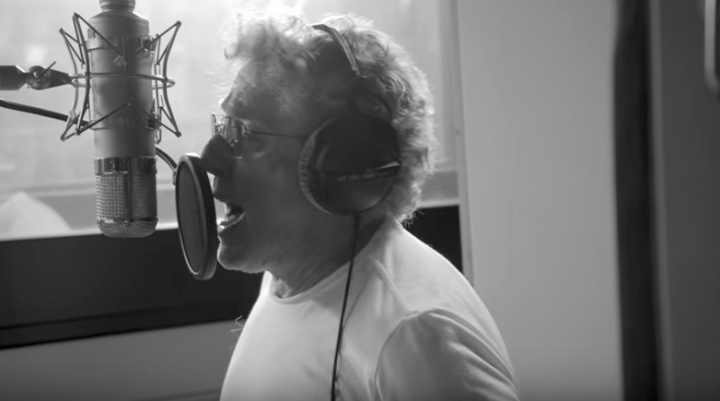 A roll call of stars lined up to record a moving version of Bridge over Troubled Water in aid of the Londoners affected by the Grenfell fire tragedy.
Music impressario Simon Cowell got out his contact book to bring together singers ranging from The Who's Roger Daltrey to Robbie Williams and James Blunt, who sing alongside a 300-strong local choir, while Queen guitarist Brian May contributed backing music.
May, who recorded his guitar parts while on tour in California, said, "This is a great cause – all credit to Simon for pitching in – and of course this is my neighbourhood too – so I had to volunteer my services to help the families who are suffering so much".
The film clip features pictures from the Grenfell scene, interspersed with videos of the stars in the studio. 
The song, which features a rap woven into it by rapper Stormzy, took just three days to record and is already available on iTunes, with the money raised to go to The London Community Foundation. 
Ad. Article continues below.
At least 79 people died in the first a week ago after flames engulfed the public housing tower in North Kensington, and the search for bodies continues, with it expected to last weeks. Many others have been left homeless, although the UK government overnight announced that it had bought 68 apartments in a luxury development in the area that would be made available to survivors of the Grenfell fire.
The announcement came as Prime Minister Theresa May apologised for "state" failures to respond properly to the disaster.
"People were left without belongings, without roofs over their heads, without even basic information about what had happened, what they should do and where they could seek help," she said in parliament. "As prime minister, I apologise for that failure."
Flammable cladding that had been placed on the building has been blamed for fueling the blaze. The building, built in the 70s but refubished in recent years, also lacked a sprinkler system
Ad. Article continues below.
British Chancellor Phillip Hammond has since told the BBC that the type of cladding believed to have been used in the refurbishment was banned in the UK, and that there would be a inquiry into the issue as well as a criminal investigation. 
What do you think of this version of Bridge over Troubled Water?