'Star of Bethlehem' appears for the first time in 2,000 years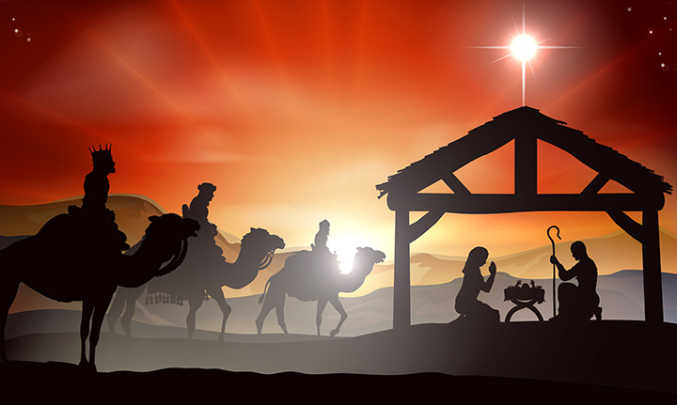 The world has been buzzing over the past week or so that the Star of Bethlehem has appeared for the first time in 2,000 years. Interesting story historically, and the scientific explanation of it is equally interesting.
This is all related to the story we wrote last week on what is a rare event in the night sky, the 'coming together' of Jupiter and Venus.
Conjecture has always surrounded what the Star of Bethlehem actually was. Over the years Christians have of course linked the event to the birth of Jesus, and ancient Greeks, Romans and Hebrews had their own views on significant people being born in association with astronomical phenomena
Or was it simply an astronomical event, such as a comet, nova, pulsar, or a conjunction of planets?
That last one, a planetary conjunction, has rung true with astronomers.
Ad. Article continues below.
Fred Schaaf, of Sky & Telescope magazine, has noted that the current Jupiter and Venus event would have last been seen in about the year 2 BC.
"As has been the case in 2014–15," he explains, "the first two conjunctions back then were extremely close, the last one separated by about 1°, all three occurred not far from Regulus, and all were similarly high up in the sky."
So there you have it. Be your beliefs religious, or your explanations bound by science, either way it's not something that happens every day.
If you'd like to see this in your night sky, the best time to do so is not long after dark, and for the next couple of nights.
Have you had a look up the sky yet to catch Jupiter and Venus 'showing off'? Let us know what you thought of this rare event in our night sky.