Sprinters from Saudi Arabia and Afghanistan make history at the Olympics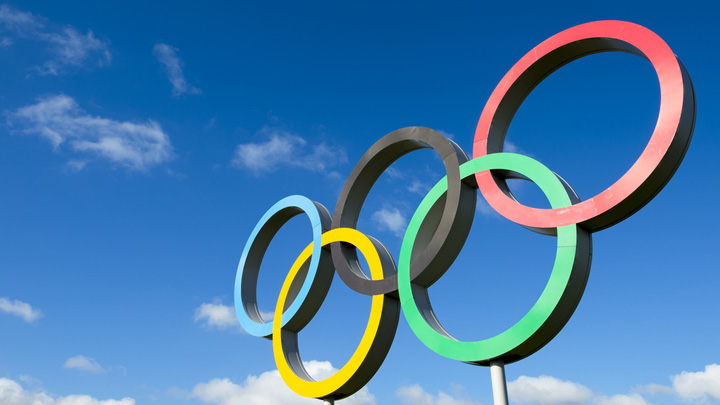 It's stories like these that remind us what the Olympic Games is all about. Sure, a gold medal can change your life as an athlete, but only a small group of those participating ever really taste that kind of success. For hundreds of other athletes, the mere opportunity to compete at the Games is enough.
Which brings us to the Saudi Arabian athlete who made history today, and won the support of a lot of women (and men) from around the world, when she became the first Saudi woman to compete in the 100m sprint.
You might notice Kariman Abuljadayel stands out from her fellow competitors, wearing a full-body kit and hijab.
Finishing seventh in her preliminary heat, Kariman will not advance to the final stages of the event, but that's not the point – she should be praised for her efforts.
Ad. Article continues below.
Afghanistan's Kamia Yousufi followed suit (literally) in her heat, finishing last.
Their attire drew many comparisons to Australia's Sydney 2000 golden girl, Cathy Freeman. Their attitudes and spirits too! Supporters took to social media to commend the pairs efforts.
Can we just appreciate Kariman Abuljadayel for making history as Saudi Arabia's first female sprinter in the Olympics 💪🏻

— Holly James (@Holly1287) August 12, 2016
Ad. Article continues below.
You go girl! Kariman Abuljadayel the first female sprinter to represent Saudi Arabian!! Awesome. #Olympics

— Taelyr Vecchione (@TaelyrVecchione) August 12, 2016
Extremely proud of #Sarah Attar and #Kariman abuljadayel for going against all odds to reach to the professional athletic level!
👏🏻👌🏼🎉🏹🚴🏾🏋🏼

— Omran Rashidi (@OmranUT) August 6, 2016
What do you think about these women competing in the Olympic Games? What other tales of triumph can you recall from sports history?