Sprinter angers fans by securing Olympic gold with desperate move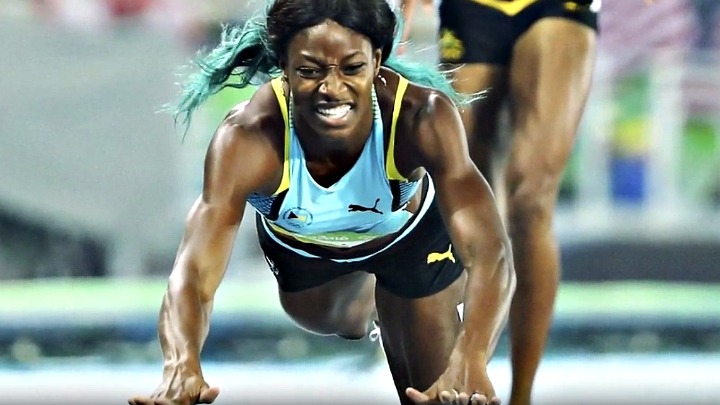 Bahamas sprinter Shaunae Miller may have finished first in the women's 400m, securing her gold but it is the manner in which she did which has angered sports fans.
Instead of running until after the finish line, she actually dove.
Miller started strong and led most of the race when USA's Allyson Felix was about to beat her, she dove in the last second and slid across the finish line.
Her torso fully crossed the finish line before Felix, destroying the American's hope to bring home a fifth gold medal.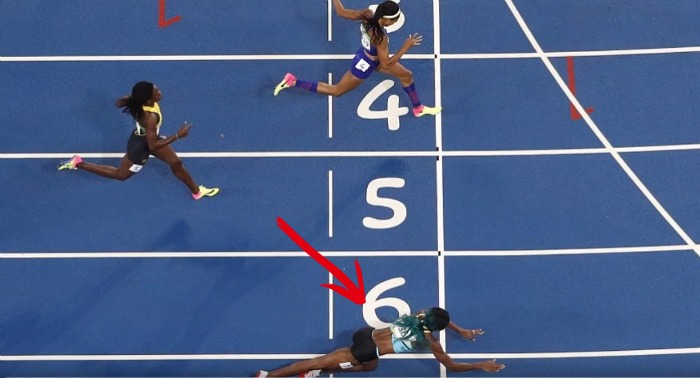 "I've never done it before," Miller said of her dive. "I have some cuts and bruises, a few burns… it hurts.
"When I was on the ground I didn't know I'd won," the gold medalist added. "I still don't know how it happened.
"What was in my mind was I had to get a gold medal. The next thing I was on the ground. It's an amazing feeling."
Ad. Article continues below.
Jamaica's Shericka Jackson finished third place.
Twitter quickly reacted to Miller's win.
Another compared her finish to submitting a college paper on the last minute.
Yet another one took pictures of a stunned Andre de Grasse, of Canada, who took bronze in the men's 100m sprint, saying: "You mean I could've DOVE????"
While many are upset with her winning this way, others feel that it was not against the rule as she did technically cross the line first and that she should instead be applauded for having such determination. What do you think?
Who's wrong, here?