Sonia Kruger just dug a bigger hole for herself with "reverse discrimination" comment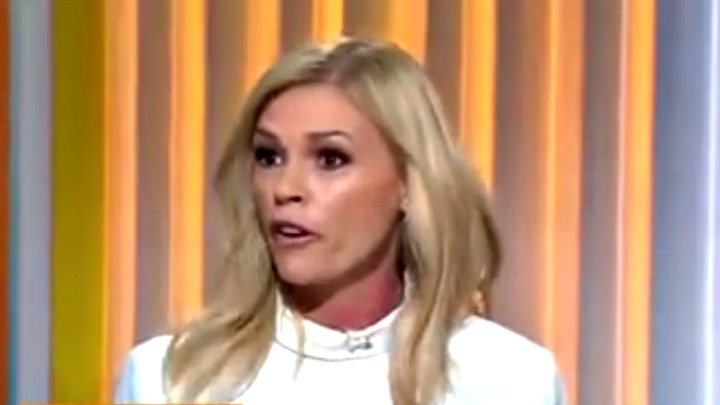 First, Kruger said Australia should close its borders to Muslim migrants; a comment that landed her in hot soup with the public.
Latest, the television host has found herself in another hole after referring to a scholarship for gay, lesbian, bisexual and transgender children as "reverse discrimination".
The Australian Business and Community Network Scholarship Foundation (ABCN) has begun targeting high school students who identify as lesbian, gay, bisexual, trans and/or intersex (LGBTI) for financial and mentoring scholarships.
The scholarships, valued at $7000 over three years, are for students to spend on study resources and help with financial hardships.
In previous years, applying students were asked whether they were male or female but now, for first time, the ABCN has offered a scholarship that includes targeted questions about a candidates sexual and gender identity.
Ad. Article continues below.
While some people say that it is a fair question to ask in a form, Kruger said she found it "odd" to ask Year 10 students about their sexual preferences.
She also said she didn't understand how the scholarship related to a person's sexuality, reports Daily Mail.
"I don't think it should have anything to do with the awarding of a scholarship. I thinks scholarships should be given on merit."
Damian Wyld who is the national policy officer for Family Voice Australia had a similar sentiment towards the new scholarship saying that it was an example of ideological activism.
"Why should children, especially in a school setting, be asked to declare their sexuality or gender identity?" Mr Wyld said.
"Many 15-year-olds are still working through issues around sexuality. Offering a financial ­incentive to identify as "lesbian, gay, bisexual, trans and/or intersex" is completely inappropriate."
Just last month, Kruger's comments on Muslim migrants sparked fierce debate on social media.
A member of the public said, "I can't believe you can make such racist and horrid remarks about immigration on national television. That is disgusting."
Ad. Article continues below.
Some say that Kruger, who has increasingly become more vocal about her opinion, should not be stopped from speaking her mind. One of Kruger's supporters wrote, "Refreshing to hear someone voice their honest opinion #concerned #notracist."
Others say that there is a difference between being honest and being offensive. What do you think?
Has Sonia gone too far, this time?