Something we all need to think about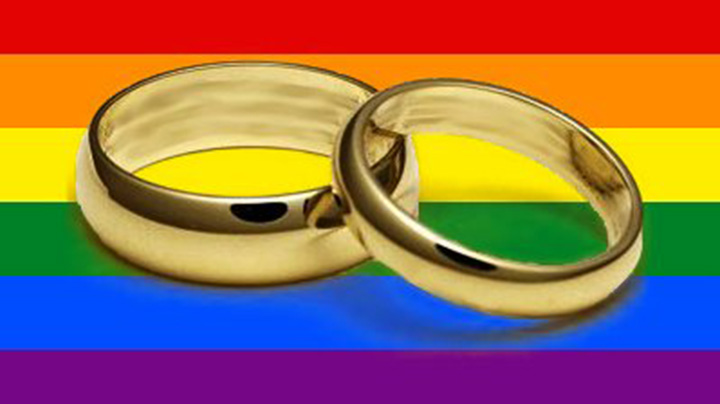 Last week we ran an article on the marriage between Sir Elton John and his long time partner, David Furnish. The two have been together since 1993 – over 20 years – and have two sons, Zachary and Elijah.
There were very mixed comments on the post. Some people were full of support for the pair that have been together for longer than a large portion of heterosexual relationships but some were unhappy for the couple calling it unnatural and saying they pitied their sons. I personally didn't have strong feelings either way – I was simply happy for them – until I read another comment. It said, "Why can't we just be glad that these two children are growing up in a home with two parents that love them?".
You see, that is the right thing – that children grow up with parents that love them. Sadly, this is becoming less important in so many children's lives. So why are we quickly to judge and frown upon these relationships when they in some ways are just as natural as heterosexual relationships?
The truth is that we can't say that it has a negative effect on the development or success of their children because scientifically, that is just not true. There are arguments against same sex marriage that I can understand. The people that say marriage should be saved for a woman and woman, I do understand that.
But I feel that people who say it isn't good for the children need to know the facts first.
Ad. Article continues below.
For everyone who believes that children grow up being damaged from having same-sex parents, here's some information I believe you need to know.
Based on a review of six different studies into the behavioural, psychological and emotional health and development of same sex marriage children, the following was found:
Children developed in a "normal" fashion.
Children raised by same-sex parents fare equally well to children raised by heterosexual parents.
Gay and lesbian adoptive parents in this sample fell into the desirable range of the parenting scale and their children have strength levels equal to or exceeding the scale norms.
Children of all family types (including children of same-sex couples) are far more likely to make normal progress through school than are children living in group quarters (such as orphanages and shelters).
The 17-year-old daughters and sons of lesbian mothers were rated significantly higher in social, school/academic, and total competence and significantly lower in social problems, rule-breaking, aggressive, and externalising problem behaviour than their age-matched counterparts.
You see, we are so quick to judge and find fault in these relationships but the things we do find aren't always real.
Tell us, do you think that we need to turn to scientific facts when it comes to the same-sex marriage debate rather than create reasons with no basis for our arguments against it? Share your thoughts in the comments below…