Social services minister avoids challenge to live on $38 a day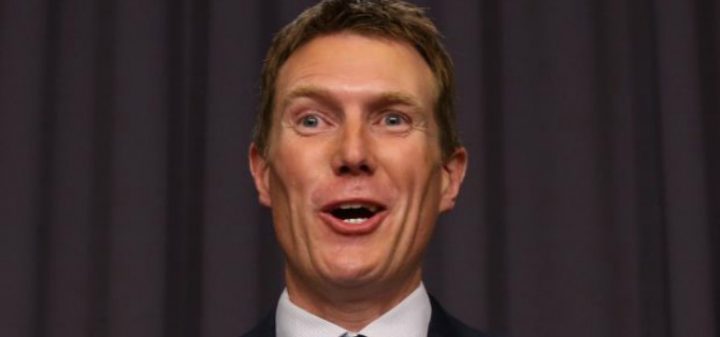 He bills the public up to $435 a day in "travelling allowance" while away from home on official business. But could the minister responsible for government payments (the dole), Christian Porter, make just over half that amount stretch across an entire week?
Tim Costello, chair of the Community Council of Australia, said Mr Porter should take the "Newstart challenge" of paying all his meals, travel costs and rent or housing-related costs on $260 a week.
Mr Costello, who used to oversee the 40-hour Famine challenge in his role as boss of World Vision, said it's only when something is experienced physically that real understanding occurs.
"We all live in a bubble. But if the minister and other politicians got out of their bubble and tried living on Newstart they would understand that it's not possible," he said.
Mission Australia chief executive Catherine Yeomans said there was "nothing like walking a mile in someone else's shoes . . . to see how it possibly works on Newstart".
Ad. Article continues below.
With senior members of the charity sector asking the minister to try and live on $38 a day – the base level of the Newstart Allowance – what was the minister going to do? Refuse to acknowledge the question of course.
Instead, his office issued a media release "welcoming" a $1.10 a week increase to Newstart from January 2017 as part of the usual indexation of government payments, including pensions.
"Total payments for single people without children on Newstart Allowance – including Energy Supplement – will increase to $537.50 a fortnight, while total payments for partnered recipients will rise to $485.30 a fortnight," Mr Porter said in the release.
A spokesman for Mr Porter said: "It is absolutely challenging to live on Newstart, but the vast majority of Newstart recipients also receive additional supplementary payments on top of their Newstart Allowance such as Commonwealth Rent Assistance if renting privately. They may also be eligible for other Government payments such as Family Tax Benefit if they have care of dependent children.
"Newstart Allowance is designed to provide assistance to people of workforce age while they look for work."
Ad. Article continues below.
He said recipients can earn up to $104 a fortnight without having any of their Newstart payment affected.
Newstart is back under the microscope in Canberra amid signs that Labor will reverse its position in supporting the Turnbull Government's $5 a week cut to Newstart for new recipients, to be achieved by removing the carbon tax-era "energy supplement".
Australian Council of Social Services chief executive Cassandra Goldie on Monday met with government, ALP and crossbench figures in a last-ditch bid to save the $5-a-week energy supplement.
"It's simply not possible to live on Newstart and if politicians accept the challenge  they will quickly find out that $38 a day is not enough to buy food, pay bills and rent, let alone try and find a job," she said.
Do you agree with the members of the charity sector? Do ministers need to give this challenge a try?