Social media post about Michelle Obama causes outrage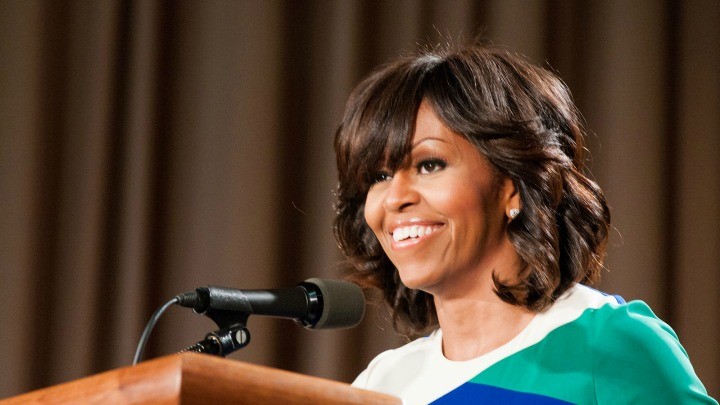 A Facebook post that labels the United States First Lady Michelle Obama as an "ape in heels" has sparked outrage, and at least one of two women responsible for the post have been axed from their jobs.
Pamela Ramsey Taylor, the director of the government-funded Clay County Development Corporation, wrote a Facebook post after Donald Trump's election on November 8:
"It will be so refreshing to have a classy, beautiful, dignified First Lady back in the White House… I'm tired of seeing an Ape in heels."
While the mayor of Clay County, Beverly Whaling is reported to have responded with:
"Just made my day Pam."
Ad. Article continues below.
While the post has now been removed, it didn't take long for social media to spread it around like a wild fire with condemnation towards the two women for their racist remarks.
Whaling has since issued a statement to The Washington Post apologising for her involvement in the matter and citing that things "got out of hand".
"My comment was not intended to be racist at all," Whaling writes. "I was referring to my day being made for change in the White House! I am truly sorry for any hard feelings this may have caused! Those who know me know that I'm not of [sic] any way racist!"
A petition calling for both the women to resign garnered more than 40,000 signatures.
However, WTRF 7News confirmed on its Facebook page that Taylor had been removed from her position at the Clay County Development Corporation.
Is there ever an excuse for racism? Do you think both women should be held accountable for their statements? Share your thoughts with us.