Social media goes nuts over photo of Donald Trump and Nigel Farage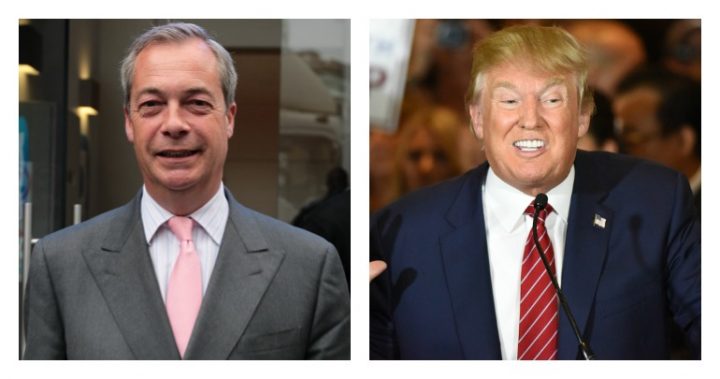 Donald Trump is riding high on his surprise election win last week, after beating Hillary Clinton and effectively becoming one of the most powerful men in the country.
Since landing the role of president-elect, he's been getting down to business and meeting with leaders and ambassadors as he prepares to transition into the White House.
Yesterday he caught up with United Kingdom Independence Party Nigel Farage at his multi-million dollar New York building Trump Tower, where the two met in Trumps lavish penthouse apartment.
The two men snapped a picture together showing them grinning side by side in a gold elevator after a successful meeting and it quickly sent the internet into meltdown as people mocked the irony of the picture.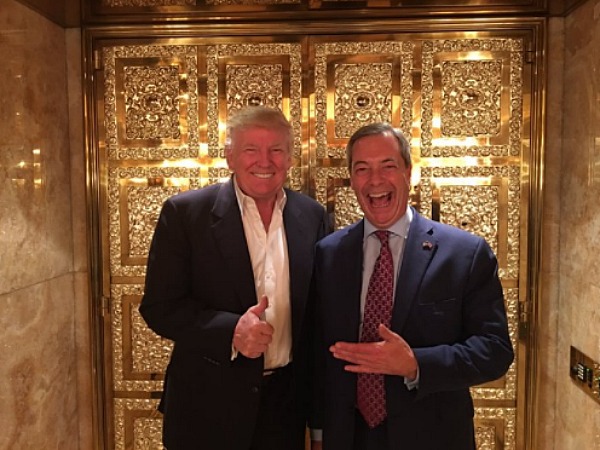 Both men have campaigned on the promise of returning their country to the 'everyday' man and woman and say they are going to work for the forgotten middle class.
Their flashy surroundings, however, did little to encourage people that this is the case.
"When Willy Wonka and one of his Ooompa Loompas go BAD…." mocked one Twitter user.
Ad. Article continues below.
"Look at these two young earnest revolutionaries plotting the downfall of the global elite from their humble golden elevator," laughed another.
Nigel was the one who uploaded the picture in the first place, saying he was honoured to have met the future president.
"It was a great honour to spend time with @realDonaldTrump. He was relaxed and full of good ideas. I'm confident he will be a good President," he wrote.
How would you caption this photo? Do you think Trump will make a good president?