Sly Stallone shows off his latest leading lady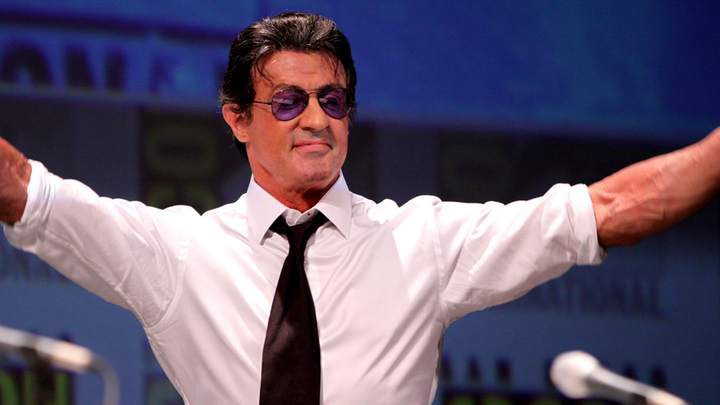 Sly Stallone has been in some of the biggest movies of all time. He has nominated for almost every major award in cinema but if you ask him it'll be his children that are his favourite creation.
The Rocky star is still partying it up as he celebrates his 70th birthday in St. Tropez with his family. Stallone was seen walking back to his yacht arm and arm with his beautiful daughter Sophia.
Ad. Article continues below.
Sly still fighting shape at 70 and keeping incredibly busy. After his close Oscar award contention for his film Creed which he narrowly missed out on, it'll be his voice you hear in the cinema next.  Stallone lends his voice to the big screen cartoon Ratchet & Clank before getting back into leading man territory with the organised crime boss biopic Scarpa.
Stallone has been a Hollywood icon since breaking into stardom with the 1976 Rocky. Sly has cemented his legacy with instalments in his Rocky and Rambo franchises. There are even rumours that there will be one more venture into the jungle as Rambo in the next few years.
Sophia is an inspiration as well, her brother Sage tragically died at 36-years-old due to a heart attack and it was discovered that she would need to undergo open heart surgery at 14. She is now doing amazing at university and making her father proud as he calls her his "favourite student".
What if your favourite Stallone film? How gorgeous do they look? He's a proud poppa for sure.