Slip of the tongue suggests Australia could head to the polls sooner rather than later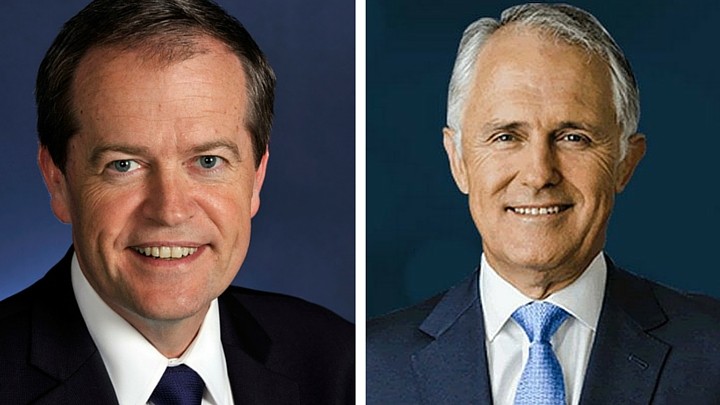 Just last week, as he was sworn in as our new Prime Minister, Malcolm Turnbull insisted he would run the government to full term, however a slip of the tongue suggests that Australia could be called to a snap election in a matter of months.
Speaking live on radio, Trade Minister Andrew Robb was asked about this morning's Newspoll, which shoed a five-point lead for the coalition over the opposition.
"We've got just a few months before the very important election," he said.
Now, Mr Robb was out of the country for the new leader's first cabinet meeting, but is there something we need to know?
Mr Turnbull is Australia's most popular Prime Minister in five years, so it would make sense for him to rush to the polls and secure himself another three-year term – especially considering the way his popularity slid downhill so quickly last time he was leader of the party.
Ad. Article continues below.
The opposition is down-playing Mr Turnbull's "sugar rush", which has the latest Newspoll, giving the coalition an election-winning lead over Labor, 51 per cent to 49 per cent, after preferences.
The poll showed that 55 per cent of voters rated Mr Turnbull as the preferred PM, giving him a 34-point lead over Bill Shorten, on 21 per cent.
Mr Shorten today told The Australian Labor will fight a snap election, claiming poor sportsmanship.
"For the last two years, whilst we were ahead of the polls, you never heard me crow. So I'm not going to start getting too upset because what I understand is what really matters is ideas about the future of this country," he said.
"It is up to the Liberals when they have an election. What I promise Australians is we have a positive view of Australia, not just for the next opinion poll, but for the next decade."
Would you like to see a snap election or would you prefer to see how Malcolm Turnbull performs for a year before casting your vote?