Six ways becoming a grey nomad changed my life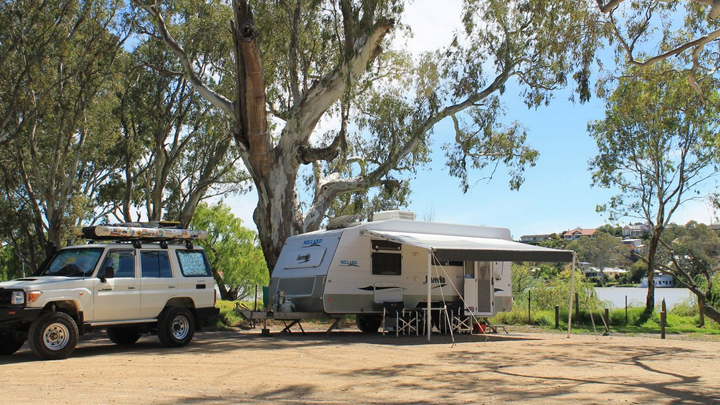 The life of a grey nomad is something that we all think about, but some of the big "What If's" that we read about stop us from going ahead. What would it mean? How would we see the family? Is it too expensive? What about our health? These are some of the questions we research. But we don't often stop to think about the other things – the good things about grey nomading and the way it can change your life.
So we asked people in our community just that: "How has being a grey nomad changed your life?" and some of the answers are things we never even thought of. So today, be inspired by some of these things from people just like you and the ways their grey nomad journey has changed their life.
1. "We made so many new friends and we keep in touch and even meet up… Sometimes planned and sometimes by coincidence all over Australia." – Jan
The thing about being a grey nomad is that you go to places where there are people just like you. It is an incredible way to make lifelong friends who have the same interests as you and it gives you a sense of security, as they are somewhat like a support group.
Ad. Article continues below.
2. "We actually saved money – it is like condensing your assets and living frugally without feeling constrained!" – Pete
Pete and his wife Trish traded in their home and car for a four-wheel drive and a campervan. They've found that the minimal lifestyle has helped them to use their money much more wisely!
3. "We've seen places we never imagined visiting." – Sue
Ad. Article continues below.
The whole point of being a grey nomad is having the ability to tick off bucket list destinations all over the world – not just Australia! If you have places, especially in some of the hard to reach spots across Australia that you've always wanted to see grey nomading can be one of the best ways to see them.
4. "Since we began our grey nomad lifestyle we've become so much healthier." – Barb
Because you have more availability to independent grocers and you do more physical activity like bushwalking, swimming and even more adventurous things like kayaking or cycling, you are making healthier decisions without realising it.
Ad. Article continues below.
5. "We connected again on a deeper level after so many years of busy living and running after kids and jobs." – Maree
Having so much time with your partner can rekindle the romance as you reconnect through spending time together again. But remember, it is a lot of time just the two of you!
6. "It is total freedom after so many years of being tied to a mortgage, kids and job." – Jim
When you decide to retire, you want to find a lifestyle that gives you everything you haven't been able to do for the last few decades. Having no ties to anything except your life on the road can be an incredible way to do this.
So today tell us, what are the most compelling things about being a grey nomad? Or if you are already one, what are your favourite things about the life? How has it changed yours?